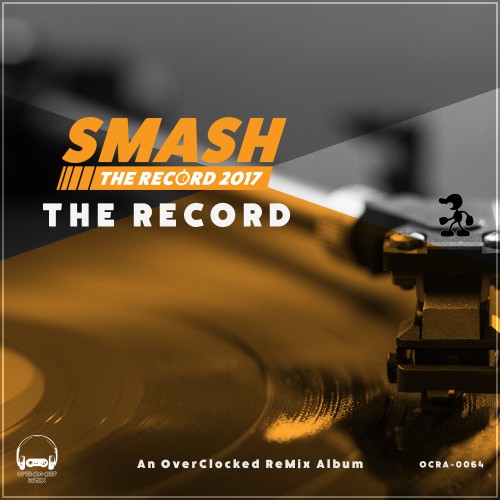 Album:

Smash The Record: The Record
A free
arrange

album, published by OverClocked ReMix on 2017-09-14
Disc 1
| | |
| --- | --- |
| 1. Smash and Burn (Super Smash Bros. for Wii U) | 3:12 |
| 2. The Ultimate Armor (Mega Man X5) | 3:23 |
| 3. The Journey Never Ends (Super Mario Bros. 3) | 6:00 |
| 4. Alucard's Blood Donation (Castlevania: Symphony of the Night) | 3:49 |
| 5. Sound Barrier (F-Zero) | 3:19 |
| 6. The Super Star Returns (Kirby Super Star) | 4:16 |
| 7. Choose Your Destiny (Super Smash Bros. Melee) | 3:13 |
Credits
Directors
Arrangers
Composers

akiropito, Akito Nakatsuka, Dan Miyakawa, David Wise, Grant Kirkhope, Hajime Hirasawa, Hideki Kanazashi, Hirokazu Ando, Hirokazu Tanaka, Jeff Lorber, Jun Ishikawa, Junichi Masuda, Junichi Nakatsuru, Kazumi Totaka, Keiichi Suzuki, Koji Kondo, Michiru Yamane, Mosquito Milk, Naoto Ishida, Naoto Tanaka, Naoya Furutani, Rika Muranaka, Shinya Okada, Shogo Sakai, Showtaro Morikubo, Tadashi Ikegami, Takuto Kitsuta, Takuya Miyawaki, Taro Bando, Tomoko Sano, Tony Haynes, Yuka Tsujiyoko, Yukio Kaneoka, Yumiko Kanki

Performers
Discussion
Latest 2 comments/reviews; view the
complete thread
or
post your own
.
---

Uffe von Lauterbach
on 2017-09-16 00:05:31
---
Alucard's Blood Donation? xD I'm sorry, but that just sounds funny. The remix is very serious, though. Great to hear that even after Konami's choice for Pachinko machines, we can still appreciate Castlevania tunes. I remember first playing Castlevania: Symphony of the Night and hearing that awesome theme getting you ready for an exciting game. Loving the chips.
Oh my god! The beeping lights in this F-Zero remix. So nostalgic! Mute City can never get old. I wish Nintendo would just give us a new F-Zero game already. 1:30 gave me chills. So glad to see there are some people who still love F-Zero enough to remix it.

I had almost not recognized this Kirby them. I normally hear people play it on the guitar, so having a dreamy synth sound was a new approach to me. At 1:29 of this remix, it reminds me of StarTropics. 2:27 sounds really interesting with the bass being different. It could have easily been turned into some electro house tune.
I like how this went from the Menu and into Final Destination. They are probably the most popular themes in the Smash series. I think I've said it before, but I'll say it again, it's always a joy to hear Smash Bros. remixes.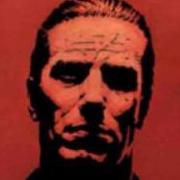 Liontamer
on 2017-09-14 03:36:53
---
I'm excited to present Smash The Record: The Record! Smash The Record is a wonderful event that aims to raise funds for St. Jude Children's Research Hospital through their St. Jude PLAY LIVE program. We've put together a fantastic album of FREE remixes of a few of the games and series featured at Smash The Record to help highlight the amazing work done at St. Jude. If you enjoy this album (and I hope you do), please head over to Smash The Record's website, check out the stream, and donate!
- Shariq Ansari (DarkeSword)
Content Policy
(Submission Agreement and Terms of Use)
Page generated Fri, 09 Jun 2023 02:57:54 +0000 in 0.7365 seconds
All compositions, arrangements, images, and trademarks are copyright their respective owners. Original content is copyright OverClocked ReMix, LLC. For information on RSS and JavaScript news feeds, linking to us, etc. please refer to resources for webmasters. Please refer to the Info section of the site and the FAQ available there for information about the site's history, features, and policies. Contact David W. Lloyd (djpretzel), webmaster, with feedback or questions not answered there.