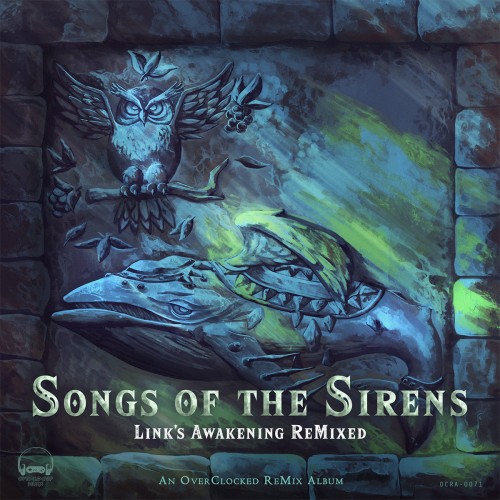 Album:

Songs of the Sirens: Link's Awakening ReMixed
A free
arrange

album, published by OverClocked ReMix on 2019-09-20
Disc 1
| | |
| --- | --- |
| 1. The Legend of Marin (Field) | 3:46 |
| 2. Head South to the Beach (When Link First Wakes, Koholint Island) | 4:33 |
| 3. Mah Boi (Mabe Village) | 4:02 |
| 4. Domain of Darkness (Mysterious Forest) | 5:59 |
| 5. Animal's Avenue (Animal Village) | 3:22 |
| 6. Abyssal Reverie (Dream Shrine, Medley) | 4:38 |
| 7. Tal Tal Future (Tal Tal Heights) | 3:50 |
| 8. Imprisoned (Color Dungeon) | 3:21 |
| 9. "To the Finder...' (Level Medley) | 8:10 |
| 10. Le Mystère du Poisson-Rêve (Ballad of the Wind Fish) | 3:09 |
| 11. The Waker's Tale (Medley) | 8:07 |
| 12. Wind Fish Limbo (Player Select, Song of Awakening) | 5:04 |
| 13. Marin's Mambo (Manbo's Mambo, End Credits) | 3:25 |
| 14. "Why Is the Island Gone?' (Medley) | 7:09 |
Credits
Directors
Arrangers
Composers
Performers
Discussion
Latest 2 comments/reviews; view the
complete thread
or
post your own
.
--- Clem Fandango
on 2020-09-15 19:18:25
---
The very first reaction when I saw this album was released was, "Aw, but there's already a Link's Awakening album on here!" That disappointment was washed away within about 30 seconds of listening to it, with one of the zippier versions of the LoZ theme music. It's fun all the way through to the last track's chippy race through the game's music with some Pirates of the Caribbean and Cowboy Bebop thrown in just for fun. I dig it!
I'm sure it's been decades since I touched this game on my original Game Boy and even the mixes that are less immediately obvious as to the source tune make me feel like I'm again experiencing it at night, under a blanket with the light attachment turned on, because I was convinced my parents wouldn't know I was playing past bed time. Great salute to one of the pillars of my childhood.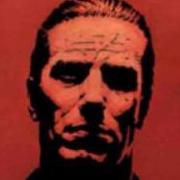 Liontamer
on 2019-09-20 12:04:07
---
Right after we finished Mirror Image, we already half-jokingly talked about making another Zelda album at some point. As soon as the Link's Awakening remaster for the Nintendo Switch was announced, we realised now was the perfect time to do the album.
Link's Awakening is very special to us, and we wanted to show the depth of our appreciation of the game and its music by releasing an arrangement album simultaneously with the remaster. This album was very much a labour of love, and we hope that translates to the finished product!
We'd like to thank djpretzel, Liontamer, and OverClocked ReMix for releasing this album, Roxanne Chartrand for creating incredible artwork, José the Bronx Rican for doing the awesome trailer, and all the amazing remixers on the project who helped make this dream a reality.
- William Harby (WillRock) Emery Monzerol (DaMonz)
Content Policy
(Submission Agreement and Terms of Use)
Page generated Tue, 06 Jun 2023 15:06:55 +0000 in 0.9369 seconds
All compositions, arrangements, images, and trademarks are copyright their respective owners. Original content is copyright OverClocked ReMix, LLC. For information on RSS and JavaScript news feeds, linking to us, etc. please refer to resources for webmasters. Please refer to the Info section of the site and the FAQ available there for information about the site's history, features, and policies. Contact David W. Lloyd (djpretzel), webmaster, with feedback or questions not answered there.