Posted 2018-12-21, evaluated by Liontamer
---
We are proud to announce the release of our 69th free community VGM arrangement album, Arcadia Legends, featuring 36 tracks from 45 artists, arranging the soundtrack of Skies of Arcadia for the Dreamcast in honor of the 15th anniversary of its GameCube re-release as Skies of Arcadia Legends!!
So many numbers! Much more at http://arcadia.ocremix.org, so check it out; album director Darkflamewolf worked long & hard with artists and with us to make this dream a reality:
"Life was full of adventure and wonder when we were younger. Sailing the high seas on ships and discovering new lands and people was just part of the normal routine as we whiled away the afternoon hours on a lazy Sunday. As everyone grows older, we lose some of that wanderlust and we get bogged down with the burdens of the world. We lose touch with our inner child that was always eager to see what was around the next bend while looking for chams. But it doesn't always have to be that way.

Relive the memories of your childhood by taking a trip back in time when pirates ruled the skies and floating islands dotted the horizon. Relax as we take you on a journey through the perilous skies of Arcadia. Rediscover new lands and adventures. Let's celebrate the end of the 15th anniversary of this special game that holds a dear place in the hearts of its fans. Welcome back to the Skies of Arcadia."
This game has an amazing legion of dedicated fans who were & are inspired by its world, its characters, and its superb soundtrack composed by Yutaka Minobe & Tatsuyuki Maeda, and this album aims to recreate that sense of wonder, exploration, and excitement. We begin our journey of featured selections with a mix from Garpocalypse (Ryan Davis):
"As a huge Sega fanboy, I couldn't pass up the chance to participate in a tribute album for the best Sega-developed RPG and one of the last great IP's to be produced by Sega.

For this album, I decided to do an acoustic remake for one of my early remixes that was subbed to Dwelling of Duels back in 2012, which was heavily influenced by my some of my old obsessions at the time and also homage one of my favorite early OC ReMixes which was "Horteka Stomp" posted in 2004.

I have always enjoyed any piece of music that pairs an acoustic guitar with a flute. I made full use of various ethnic pipes that I obtained with Forest Kingdom and EastWest's RA which have been my go-to samples for pulling off this kind of soundscape for a while now. In addition to that, I layered in some convolution reverb of Hamburg Forest using EW's Spaces to drive home the forest ambiance I wanted to go for. I really enjoyed getting out of my comfort zone and working on the ambient percussive sections in the ReMix. This ReMix also features a collaboration of sorts with Darkflamewolf, who contributed their best stereotypical Native American "wubba wubba's" to the background of the arrangement."
Really cool, updated folk take with a strong downbeat, widely-panned acoustic guitar riffs, playful wind leads, and an unexpected but well-executed foray into a dark, mysterious forest before we emerge on the other side and continue celebrating. It's an immersive, fun, & invigorating mix, which makes it an excellent way to introduce the album. Larry Oji writes:
"First, big props and congratulations to Darkflamewolf for deciding to be the solution to the problem of OCR having no dedicated Skies of Arcadia album. As we like to tell people, there's no restrictions on who can coordinate an album project. You don't need be a ReMixer or celeb of any kind, you just need to have the determination and the longevity to see your creation through. DFW has both in spades, overseeing a very hefty album here that honors a dormant & low-key, but VERY critically acclaimed RPG that many hope finally sees a comeback. I've already listened to all of Arcadia Legends on a very casual level, so now I'm looking forward to familiarizing myself with SoA's score more to further appreciate what the artists have done here. Several of those involved were introduced to SoA's soundtrack by this very project, so I encourage anyone calling themselves a VGM fan to partake in Arcadia Legends and perhaps get introduced to some new favorite music.

Garpocalypse's contribution ups the tempo of "Kingdom of Ixa'taki/Montezuma," and I agree with him that the guitar/flute combo was a pretty cool thing. While the samples wouldn't fool people as live, the parts sounded really energetic and expressive, making the most of the tools. It's cool to also have Darkflamewolf's cameo voice work involved, just showing the personal touches that any good album director is willing to throw in to move a project forward; nice touch here hearkening back to the voice work found in the source tune. When the dropoff arrived at 2:18 and shifted to the nature SFX, Ryan did some nice work laying down a soundscape before the drums returned around 2:48. It was a sweet transition and lengthy non-music breaks are something you actually don't hear too many VGM arrangements successfully incorporate. Nothing but strength here for the final half of the piece, finishing very strongly. I love that Asterin's classic "Horteka Stomp" influenced this mix so far in the future; it just shows that you never know what seeds are planted. :-)"
Beyond the props to DFW as director & Ryan for this mix, I'd like to thank Modus for art direction/coordination, Pat Dag for a brilliant & spot-on album cover, Odai for additional artwork, Rotten Eggplant for mastering the whole enchilada, and Touerigs Design for the website, in addition to the myriad artists who poured their hearts & souls into each mix. I was honored to be a part of this album and it was clear every step of the way that the staff behind it were dedicated, focused, and inspired. Welcome back to the Skies of Arcadia, indeed!
Discussion
Latest 3 comments/reviews; view the
complete thread
or
post your own
.
---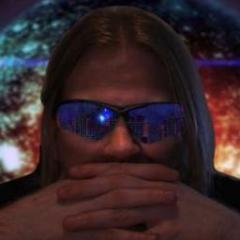 Garpocalypse
on 2018-12-21 15:42:18
---
21 minutes ago, Darkflamewolf said:

It took close to 3 years, off and on, to finally receive the final unmastered wav from @Garpocalypse. Even after that, he'd message back and said he made a few tweaks, he was never quite done with it until I had to do a 'knock it off' and call it final! Now, after the dust has settled, it is one of my favorite tracks on the album and I am super hyped it is now officially released!
Bruckner Syndrome. Nothing is ever "done".

During the time this album was being developed I had taken a job as a travelling therapist which means the last 2 years or so I've been able to complete almost nothing. Recently things have stabilized and i'm looking forward to getting some music pumped out.
Really though I love the Horteka source tune and wanted to keep working at it until I was satisfied with what it ended up becoming. DFW's Zen-like patience as a director went greatly appreciated.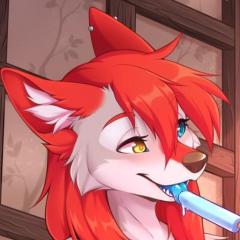 Darkflamewolf
on 2018-12-21 15:04:12
---
This track had a huge, varied history throughout this album. It was claimed quite quickly, within weeks of launching the project by @Garpocalypse and it went through many iterations before the final product. Sometimes we'd go for months without contact from the artist, but he'd always come back with some impressive addition or revamp to the overall track.
In the end, he had this grand idea of having a huge swath of folks who helped work on the album provide background vocals as sort of a collaborative feel to the entire piece. Unfortunately, the call to arms was never truly answered and ultimately, I stepped up to the plate and recorded my own 'Wubba Wubbas' in varying tones and pitches and sent them his way. Using them to great effect, you can hear my small, but crucial (of course! lol) contribution to the track!
It took close to 3 years, off and on, to finally receive the final unmastered wav from @Garpocalypse. Even after that, he'd message back and said he made a few tweaks, he was never quite done with it until I had to do a 'knock it off' and call it final!

Now, after the dust has settled, it is one of my favorite tracks on the album and I am super hyped it is now officially released!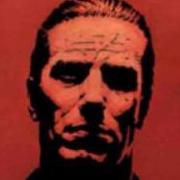 Liontamer
on 2018-12-20 16:39:24
---
What did you think? Post your opinion of this ReMix.
Sources Arranged
(1 Song)
Primary Game:

Skies of Arcadia (Sega , 2000, DC)
Music by Tatsuyuki Maeda,Yutaka Minobe

---

Songs:
---
Tags
(10)
Genre:

Folk,Rock

Mood:

Energetic

Instrumentation:

Accordion,Acoustic,Acoustic Guitar,Choir,Flute,Hand Drums

Additional:

Regional > Native American
---
File Information
Name:

Skies_of_Arcadia_Valhorteka_OC_ReMix.mp3

Size:

7,627,716 bytes

MD5:

23367a6acd49ae4ab1b1667bd372e770

Bitrate:

233Kbps

Duration:

4:18
Download
Size: 7,627,716 bytes
MD5 Checksum: 23367a6acd49ae4ab1b1667bd372e770
Trouble downloading?
Right-click one of the mirror links above and select "Save Link As" or "Save Target As"!!
Help us save bandwidth - using our torrents saves us bandwidth and lets you download multiple mixes as a single download. Use the tracker below and scroll for more information, or visit https://bt.ocremix.org directly, and please don't forget to help us seed!!
ocremix.org is dedicated to the appreciation and promotion of video game music as an art form. more...
Content Policy
(Submission Agreement and Terms of Use)
Page generated Mon, 11 Dec 2023 22:52:52 +0000 in 0.0481 seconds
All compositions, arrangements, images, and trademarks are copyright their respective owners. Original content is copyright OverClocked ReMix, LLC. For information on RSS and JavaScript news feeds, linking to us, etc. please refer to resources for webmasters. Please refer to the Info section of the site and the FAQ available there for information about the site's history, features, and policies. Contact David W. Lloyd (djpretzel), webmaster, with feedback or questions not answered there.