Posted 2019-12-19, evaluated by Liontamer
---
Album co-director Jorito (Jorrith Schaap) is a sucker for vocal/pop-style VGM arrangements, and so am I, and so I would have been a little bummed if Paths Less Travelled: Terranigma didn't have at least one ;) But before we focus on it, he has some words about the overall project & his role as co-director:
"I have to admit I never played Terranigma until near the end of the album production process, so I wasn't fully sure what all the hype and all the love was about. That didn't stop me from claiming my first 2 tracks ("Mountains" and "Crysta") in the first run of the project, and two more during the album restart. When checking out the OST, I noticed quickly that this was not your typical RPG music fare, but rather something interesting and different. After finally playing the game, the tracks, and their context, make a lot of sense, because they are all very well chosen and perfectly crafted for the occasion. The game is definitely worth a play, as one of the great SNES RPGs; if you haven't done so, do check it out.

While I was only active as a contributing artist in the first run, I was a bit sad to see the album project come to a halt. I was already playing with the idea to maybe pick up the pieces and try to help the project towards completion, but sadly I never found the time due to prior commitments and real life distractions. When Odai finally handed over the reins to Trism to give it another go, my schedule cleared up enough to offer to help out. I am glad I did. Terranigma is a great game that deserves all the love people give it, and the album project is a great way to pay tribute to it. Massive thanks to Odai for starting the project and the beautiful artwork, Trism for being a great co-director, and Chimpazilla for her mastering services as well as helping out on a few tracks. Hope you enjoy listening to the album as much as we enjoyed creating it!"
Having a grass roots, community-driven approach to most albums is a double-edged sword for OCR; it results in brilliant, organic, democratic creative output, but often at the expense of long-term coordination and expediency. The most common issue, by far, is project management being overcome by Real Life Events and putting things on hiatus. Moving things along requires constant diligence & perseverance, and once things are paused, it can be hard to revive & regain momentum. Odai laid out the initial vision & also came through with some amazing artwork, but kudos are also due to Jorito & Trism for reaching the finish line. This folksy pop vocal track is another collab with talented contributors, which Jorrith has made into something of a signature:
"This track was a loooong time in the making and saw its fair share of bumps on the road, much like the story of Ark, the protagonist in Terranigma. Originally started in mid-2016 for the Terranigma album, it got shelved for over 2 years until the album project got restarted. But I'm glad I was able to finish it, and I hope it conveys *just* the right feeling to anyone who played and enjoyed the game.

Crysta plays a key role in Terranigma. It may just seem your regular oldskool RPG hometown music and just the place where the game starts (and ends). You don't even see or hear it a lot in the game, but it *does* tend to stick with you because of the way the story is told. Much like Crysta, I wanted this track to not only give a sense of home, of comfort, of belonging, but also a sense of development, discovery, and overcoming the things life throws at you. Did I succeed? Well, that's for you to decide.

I always envisioned this to be a song with vocals, but finding a lead vocalist turned out to be a challenge. Due to the long production time and various life circumstances, it was only until at the last moment, when all parts were already recorded, that Natalya (Earth Kid) was able to help out. I am glad she did, and you gotta love how her voice blends with Joy's in the choruses. :) Kain White was kind enough to play the arpeggiated guitar part and the strumming in the choruses (even if I did record some more guitars for the choruses myself to fill it out a bit more), and Lauren (the Flute) provided the expressive flute parts. Accordion was done by yours truly, because I had one lying around and it just fit the bill. As always, a big thanks to everybody that helped bring the track to life; while samples are pretty good nowadays, they are never a 100% substitute for real instruments played by real people.

I'm glad this track "Found Its Way" (see what I did there?) to completion and I hope you all enjoy the ride!"
Beautiful vocal harmonies, a unique mixed choir of mmmmms, a delicate flute solo, & blend of acoustic guitar, accordion, & hand percussion actually give this a warm, comforting, winter holiday vibe - would have fit right in on Hometown Heroes! An inviting, lyrical, & emotive arrangement from a talented team, adding a touching, heartfelt note to Paths Less Travelled: Terranigma!
Discussion
Latest 3 comments/reviews; view the
complete thread
or
post your own
.
---

Black_Doom
on 2020-01-16 14:28:33
---
Wow, I'm shocked this track has no reviews yet! Well, I have to say, this is really really good

Definitely one of the best folk tracks I've heard in a while. It's a kind of song I could easily associate with a leisure stroll through a town/field/forest, and I guess that makes perfect sense. And, hey, there's accordion - hooo boooy, do I love it! This world really needs more accordion, especially in any piece of VGM, hahah.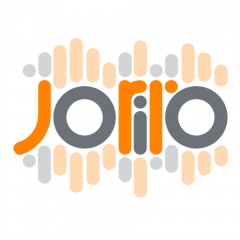 Jorito
on 2019-12-19 18:17:05
---
Quote

Beautiful vocal harmonies, a unique mixed choir of mmmmms, a delicate flute solo, blend of acoustic guitar, accordion, hand percussion actually give this a warm, comforting, winter holiday vibe - would have fit right in on Hometown Heroes!
Fun fact, I almost did repurpose it for Hometown Heroes! By that time I had already been talking with Odai for a bit and the Terranigma album was showing some vague hints of life. I guess it worked out great in the end; I got to do a few cool tracks for Hometown Heroes *and* for Terranigma!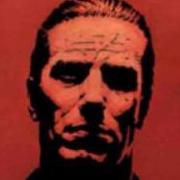 Liontamer
on 2019-12-18 14:59:56
---
What did you think? Post your opinion of this ReMix.
Sources Arranged
(1 Song)
Primary Game:

Terranigma (Enix , 1995, SNES)
Music by Masanori Hikichi,Miyoko Takaoka

---

Songs:
---
Tags
(13)
Genre:

Folk,Pop

Mood:

Happy,Mellow

Instrumentation:

Accordion,Acoustic Guitar,Flute,Hand Drums,Singing,Vocals: Female,Vocals: Male

Additional:

Lyrics > Lyrics: Original
Origin > Collaboration
---
File Information
Name:

Terranigma_Find_My_Way_OC_ReMix.mp3

Size:

7,814,340 bytes

MD5:

a0a452fbbf57b62db73f54244b1420ae

Bitrate:

231Kbps

Duration:

4:26
[Verse 1]
How I dream of the wondrous things
that home's safety never brings.
Adventure,
see how far I can fly...
if I
spread my wings.
[Chorus]
I want to find my way,
as long as I stay home,
I never
will know.
[Verse 2]
I feel lost in uncertainty,
struggling to find out who I will be.
I'm stumbling,
but I cannot turn back...
Must learn
who I am.
[Chorus]
I have to find my way,
as long as I stayed home,
I never
could know.
[Verse 3]
Looking back, I can clearly see
I am not who I thought I would be.
Misguided,
when I faced it, I knew
just who
I could be.
[Chorus]
I will soon find my way,
as I go on this journey,
to learn
who I am.
Download
Size: 7,814,340 bytes
MD5 Checksum: a0a452fbbf57b62db73f54244b1420ae
Trouble downloading?
Right-click one of the mirror links above and select "Save Link As" or "Save Target As"!!
Help us save bandwidth - using our torrents saves us bandwidth and lets you download multiple mixes as a single download. Use the tracker below and scroll for more information, or visit https://bt.ocremix.org directly, and please don't forget to help us seed!!
ocremix.org is dedicated to the appreciation and promotion of video game music as an art form. more...
Content Policy
(Submission Agreement and Terms of Use)
Page generated Wed, 04 Oct 2023 23:39:45 +0000 in 0.0756 seconds
All compositions, arrangements, images, and trademarks are copyright their respective owners. Original content is copyright OverClocked ReMix, LLC. For information on RSS and JavaScript news feeds, linking to us, etc. please refer to resources for webmasters. Please refer to the Info section of the site and the FAQ available there for information about the site's history, features, and policies. Contact David W. Lloyd (djpretzel), webmaster, with feedback or questions not answered there.