Posted 2022-11-18, evaluated by Liontamer
---
Happy 20th anniversary to Metroid Prime! Along with Metroid Fusion released a day earlier, Prime was an important restoration point for Samus and the Metroid franchise. That's why we're honored to showcase the latest OCR submission from Outset Initiative (Zeke Fenelon), from his stylish, brand new EP, Prime: Metroid Reimagined! Beyond Outset Initiative's collaborations with talented performers throughout the VGM community, Prime: Metroid Reimagined is also complimented by videos and beautiful visual artwork offered in extremely detailed resolution for those that purchase the full 6-track EP on Bandcamp! Outset explains how he took the Initiative to put together this new release (you see what I did there, of course):
""Gravity Suit" is from Prime: Metroid Reimagined, an acoustic, visual tribute album that I've been working on since 2017 to celebrate Metroid Prime's 20th anniversary. Prime's soundtrack has always felt quite organic to me, and I wanted to marry that with the intimate energy that comes from a live performance. I've always imagined the album as a small group of musicians set up on a dimly-lit stage in the back of a dusky bar really just jamming out to the music.

The album was a collaboration between 9 amazingly talented musicians, artists, and designers, and I'm SO proud of what we created. I'm equally proud to be featuring this track on OCR to bring it back home to the place where I started my music career over a decade ago. <3

The full album visits six iconic locations from Prime, including Crashed Frigate in "Gravity Suit." Head over to https://metroidreimagined.com to check out the rest of the album and the animated videos!"
Each track title on this organic-focused album is an important two word phrase from Metroid Prime, and we're fortunate to give you a taste with "Gravity Suit", which boasts a stellar lineup:
"Composed, arranged, and produced by Outset Initiative
Vocal composition by Joshua Du Chene
Acoustic guitar, bass, and Irish bouzouki performed by Joshua Du Chene
Vocals performed by Joshua Du Chene
Piano performed by Ryan Ike
Marimba performed by Doug Perry
Viola performed by Andrew Steffen
Shakers and tambourine performed by Doug Perry
Mixing and mastering by Forrester Savell"
Zeke also provided a nice source breakdown; this isn't so transformative as to make understanding the arrangement difficult, yet these details let us listeners further enjoy how effectively Outset and co. referenced, transformed, and personalized sections of the Crashed Frigate theme:
"0:00-0:52 - Track backing follows main chord progression
0:18-0:52 - Viola plays an altered version of the main melody (from 0:42 in source)
0:55-1:50 - Irish bouzouki plays secondary melody (from 1:26 in source)
1:32-2:05 - Viola plays tertiary melody (from 1:55 in source)
2:10-end - Track backing follows an altered version of the main chord progression and vocals/viola riff on this without directly following source melody"
I always enjoy invoking the legendary J Damashii when talking about vocals; when Outset thanks Joshua Du Chene in the liner notes for making this EP "PPREFACTT", Joshua not only delivers with his multifaceted instrument work, but he shines brightly with his vocals, which are energetic, earnest, and fearless (just like J Damashii's), a true album highlight. You also have vgmtogether co-founder DrumUltimA adding amazing percussion touches, as well as Andrew Steffen, who I fondly recall from his previous (and gorgeous) viola work with Outset for their Fez collab, and veteran VGM composer Ryan Ike filling out the texture on keys. The piece has got a Wild West flair to it that I'm all about; image a prequel with an ancestor of Samus navigating some frontier badlands, not with guns, but more primitive armament than the trusty armcannon we know and love. This mix is a great show of musical force that truly does come across as Metroid reimagined. Be sure to listen through and support Outset Initiative by purchasing Prime: Metroid Reimagined, and watch through the videos to see several scenes through Samus's own visor. It's a well-crafted love letter to the series with a special, distinctive presentation!
Discussion
Latest 3 comments/reviews; view the
complete thread
or
post your own
.
---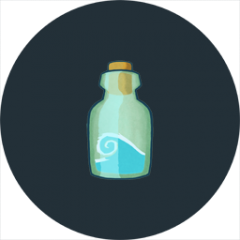 Outset Initiative
on 2022-11-23 03:02:21
---
Thanks for all the kind words @Liontamer and @djpretzel, it truly means a lot! Bobby McFerrin was definitely a name that came up a few times when we were discussing vocal direction during the composition process, really glad that shines through as an inspiration.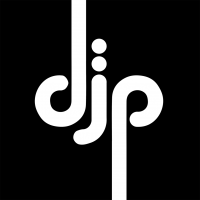 djpretzel
on 2022-11-18 16:21:49
---
@Liontamer did the writeup but I had to chime in - so creative unique! Lovely lower viola part that hit me like a cello, had to double-check the credits, but of course the thing most will latch onto is Joshua's vocals/vocalizing; really neat stuff, reminded me of Bobby McFerrin (High praise! he's done a lot more than "Don't Worry Be Happy"!) - interesting concept overall, loved the intro strumming (which reminded me of "Iguazu" from the Insider soundtrack), and the whole enchilada applies a very acoustic, folk, "organic" incantation to Metroid's contrasting stark, electronic, sci-fi universe. Precisely the type of mix that's less "obvious" and less likely to be made, which are the ones I tend to gravitate towards - kudos to all!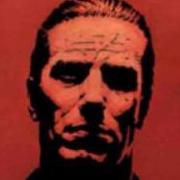 Liontamer
on 2022-11-17 13:30:15
---
What did you think? Post your opinion of this ReMix.
Sources Arranged
(1 Song)
Primary Game:

Metroid Prime (Nintendo , 2002, GCN)
Music by Kenji Yamamoto (I),Koichi Kyuma

---

Songs:
---
Tags
(9)
Genre:

Folk

Mood:

Instrumentation:

Acoustic,Acoustic Guitar,Hand Drums,Marimba,Piano,Viola

Additional:

Origin > Collaboration
Production > Live Instruments
---
File Information
Name:

Metroid_Prime_Gravity_Suit_OC_ReMix.mp3

Size:

4,881,872 bytes

MD5:

2ab565e834ba0f5c24c7622cd3768558

Bitrate:

221Kbps

Duration:

2:53
Download
Size: 4,881,872 bytes
MD5 Checksum: 2ab565e834ba0f5c24c7622cd3768558
Trouble downloading?
Right-click one of the mirror links above and select "Save Link As" or "Save Target As"!!
Help us save bandwidth - using our torrents saves us bandwidth and lets you download multiple mixes as a single download. Use the tracker below and scroll for more information, or visit https://bt.ocremix.org directly, and please don't forget to help us seed!!
ocremix.org is dedicated to the appreciation and promotion of video game music as an art form. more...
Content Policy
(Submission Agreement and Terms of Use)
Page generated Mon, 28 Nov 2022 00:54:24 +0000 in 0.0594 seconds
Thanks to our sponsors...
All compositions, arrangements, images, and trademarks are copyright their respective owners. Original content is copyright OverClocked ReMix, LLC. For information on RSS and JavaScript news feeds, linking to us, etc. please refer to resources for webmasters. Please refer to the Info section of the site and the FAQ available there for information about the site's history, features, and policies. Contact David W. Lloyd (djpretzel), webmaster, with feedback or questions not answered there.