Posted 2022-12-20, evaluated by the judges panel
---
It's always heartening to see long-time arrangers in the scene debut on OC ReMix and finally get a track added into the community's history. I first heard Tab Newflax's VGM arrangements during the VGMix2 days, around 2004-2005, and Tab (Tobias Nylin) has stayed busy since then, growing not just as a game music arranger, but also as a game composer and a developer. And though we had bLiNd come through with a ReMix of this same source tune earlier this year, we've actually not got that many interpretations of this classic Kondo loop. Tab's experimental electronic vision for the theme goes heavy on the sound design ear candy, taking a lot of twists and turns, as well as going through a successful resubmission through the judges panel, as he notes:
"Hello again! Following my Heat Man remix, I got inspired to try again to extend a short theme for several minutes. This is mainly a remix of the "Underworld" theme from Super Mario Bros. 2. Some tiny parts of the remix are also from the "Bonus Start", "Success", and "Failure" themes of the same game.

As you might know, the original "Underworld" theme is very short, it's only roughly 10 seconds! I always liked this song. Although it's a bit repetitive, I never get tired of it. The sound of the remix is mostly inspired by Infected Mushroom, and so is the name of the remix. I started by analyzing some of their songs before making this remix. The result ended up in a 4-minute long remix!

The main critique was that most of the time it was hard to distinguish the source material, and also that there was a lot of competition and muddiness. So with that in mind, I revisited the track and did a lot of changes:

* Made the bassline in the intro a lot simpler.
* Added "fillers" with the source material's lead at several sections of the song.
* At 1:40, changed the "tropical" lead to having mostly the same notes as the source lead (in the previous version, it played at double speed and had a lot of variation).
* Removed a lot of backing instruments/percussion that only took up space and was barely audible anyway.
* Overall, went through all leads and stuff and made them more similar to the original.
* Removed the extended outro and replaced it with the "Failure" tune, very short.

I hope you like this new version!"
We like it, yes we do! There was panel consensus that more bass presense would have been welcomed, sure, but if you listen to something like "Never Mind", you'll guaranteed to be trippin' under the Infected Mushroom influence in a huge way. Tab has things bubbling, undulating, and evolving with an incredibly varied sound palette, including in-game Mario SFX that clicks while being totally low-key, if you can believe it! Chimpazilla voted on both versions, and got to appreciate the improvements as well as the big picture:
"Ok the arrangement is still bubbly, glitchy, weird and cool, but now with more added Underground™! This mix addresses my issues from the first submission. The arrangement has lots of good dynamics in terms of having several breakdowns and filtered sections to keep it fresh despite the timbres staying the same throughout. The mixing is good, master is good too despite being a tad on the hot/crispy side and also somewhat flat (needs a bass boost). I love all the details here, tiny sections of glitching or other effects that add up to a nice serving of ear candy. I love the percussion starting a 0:55 that replicates the percussion in the source, nice touch! I love the final ending! So much creativity here."
Tab's arrangement breakdown can be found in the judges decision thread and file tags; go out of your way to read that to better appreciate the depths he went to for this underground theme. Loads of great twists and turns here with an arrangement that never stays in one place long, and embraces quirky sounds and techniques to great effect. Truly a fun moment to be able to formally welcome Tobias into the OCR lineup; we're happy to have him, and look forward to more!
Discussion
Latest 2 comments/reviews; view the
complete thread
or
post your own
.
---

Crulex
on 2023-01-05 01:49:49
---
I can definitely hear the Infected Mushroom influence in this ReMix, and I liked how much variation to the melody you included for several short sources to make a cohesive song. Gotta love when mixes form like a perfectly solved puzzle. Very nice.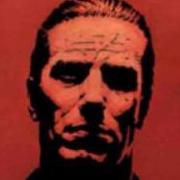 Liontamer
on 2022-12-16 13:22:32
---
What did you think? Post your opinion of this ReMix.
Sources Arranged
(3 Songs)
Primary Game:

Super Mario Bros. 2 (Nintendo , 1988, NES)
Music by Koji Kondo

---

Songs:
---
Tags
(8)
Genre:

EDM

Mood:

Energetic,Quirky

Instrumentation:

Electronic,Synth

Additional:

Effects > Glitching
Origin > Resubmission
Time > 4/4 Time Signature
---
File Information
Name:

Super_Mario_Bros_2_Subcon_on_Mushrooms_OC_ReMix.mp3

Size:

8,080,996 bytes

MD5:

52837c59613f3f59fb4c902d8f84db73

Bitrate:

231Kbps

Duration:

4:36
Download
Size: 8,080,996 bytes
MD5 Checksum: 52837c59613f3f59fb4c902d8f84db73
Trouble downloading?
Right-click one of the mirror links above and select "Save Link As" or "Save Target As"!!
Help us save bandwidth - using our torrents saves us bandwidth and lets you download multiple mixes as a single download. Use the tracker below and scroll for more information, or visit https://bt.ocremix.org directly, and please don't forget to help us seed!!
ocremix.org is dedicated to the appreciation and promotion of video game music as an art form. more...
Content Policy
(Submission Agreement and Terms of Use)
Page generated Sat, 28 Jan 2023 03:20:16 +0000 in 0.0514 seconds
All compositions, arrangements, images, and trademarks are copyright their respective owners. Original content is copyright OverClocked ReMix, LLC. For information on RSS and JavaScript news feeds, linking to us, etc. please refer to resources for webmasters. Please refer to the Info section of the site and the FAQ available there for information about the site's history, features, and policies. Contact David W. Lloyd (djpretzel), webmaster, with feedback or questions not answered there.