Posted 2023-05-31, evaluated by Liontamer
---
Whoa! From Final Fantasy VIII: SeeDs of Pandora, Deedubs & co. take a quirky FF8 theme and amp it up with a tremendous mariachi interpretation!
The SeeDs for this arrangement concept were planted many decades ago by a chance musical request, eventually blossoming into Deedubs' latest featured ReMix:
"One of my coworkers several years ago was originally from Oaxaca, Mexico. One day at work, he asked if he could borrow my Bluetooth speaker to play some mariachi music for me. Even though I didn't understand much Spanish, having only studied 2 years in high school, the music resonated with me in a way I didn't expect and I've been a fan of mariachi ever since. Having worked with a number of Hispanic folks in the jobs that I have had in the past, traditional Mexican music was something I had heard a number of times, but I don't think I recall having heard mariachi specifically. My knowledge of it was quite minimal, only being able to name "Mexican Hat Dance" and a few tracks from the Rayman Origins OST. Nowadays, I have a MUCH greater appreciation for it, enjoying famous singers like Vicente Fernández, Pedro Fernández, Juan Gabriel, and José Alfredo Jiménez, among others.

"El Vuelo de los Búhos" was mainly inspired by Mariachi Vargas de Tecalitlán, particularly their renditions of "Que Bonita Es Mi Tierra", "México de Noche", and one of my all-time favorites, "Sabes Una Cosa". I arranged the original source, "Timber Owls", with the idea that I would have close to a full-size mariachi band: 6 violins, 3 trumpets, a guitar, and a guitarrón or upright bass, leaving out the vihuela as I figured one might be hard to come by, live or sampled. Extra VST sounds were used for violins, guitar, guitarrón, and hand percussion. The original idea was also going to include Spanish vocals, but the idea was eventually scrapped.

I am incredibly appreciative of everyone who contributed their talents to this remix. Shoutout to Sean Harding for recording all three violin parts which I ran through some effects and panning, and subtly bolstered with a string VST to create the Sean Harding Orchestra!"
A great story that illustrates how important it is to expose yourself to as many styles of music as possible; in this case, a steady diet of Mexican music legends ultimately brought about an amazing fusion of mariachi and video game music. Wild to hear that this may have even had a vocalist, though I'll be quick to say that this track certainly doesn't feel barren or incomplete without one; the combination of live performers and sampled instruments sounds both hefty and cohesive, which is tough to pull off. Special props on this side as well for optimizasean's violin performances, which felt like the straw that stirred the drink here. Album co-director Jorito helped Deedubs pull together the ensemble we hear:
"Talk about flamboyant! I don't typically encounter a lot of mariachi music here in Europe, but I do appreciate it. The mariachi music I heard was always with a smaller group, not with the full ensemble as Deedubs masterfully arranged here. Having so many live performers on the track is definitely a great boon, and I'm glad I could help out a bit with recruiting. The lively trumpets and lush strings definitely add a lot of life to the track. The remix is definitely more fun and upbeat than the source track; sounds like a place I'd want to live!"
Can't say enough how integral Jorito and DFW were in terms of shaping the sound of SeeDs of Pandora by connecting arrangers to performers. When it comes to album projects, Deedubs and Darkflamewolf have gone together like peas and carrots, with Mike being a foundational contributor to DFW's three OC ReMix albums efforts thus far. Darkflamewolf also appreciates the genre based on having lived in the western U.S., and was excited to have this piece grace the project:
"I grew up in California and southern areas of that state. There were many Mexicans living in our neighborhood and lots of local events celebrating their culture. I grew up to love this sort of music during my formative years, so imagine my surprise and delight when a piece like this graced the album. Mariachi - there are other songs similar in terms of Mexican flair, but none that lean hard into the mariachi style of music. This is what gives this track such a fun, happy vibe that makes you want to dance along with it."
From the initial 15-second intro, which had super sneaky energy for me, I'm in full agreement that this piece takes you to a happy place, and I know all of you out there need more smiles, so do yourself a favor and add this to your rotation. :-) (See? Smiling already!) Whether it's the optimizasean violin orchestra, CNDR's energetic guitar, Travis Kindred's beefy double bass, or the trumpet trio of Deedubs, Wurtzel & TSori, there's so much to love. To hammer the point home once again, it's important to expose yourself to as many styles of music as possible; we always encourage everyone to try the full OCR catalog, but what better way to dip one's toe in the water than to experience the scope and breadth of styles 80 tracks deep in Final Fantasy VIII: SeeDs of Pandora!
Discussion
Latest 3 comments/reviews; view the
complete thread
or
post your own
.
---

lemnlime
on 2023-06-03 13:28:12
---
I love this! I'm totally on board with more mariachi VGM covers (and other obscure-ish genres). Mariachi Entertainment System does nothing but mariachi covers and they're one of my fave VGM cover bands/artists.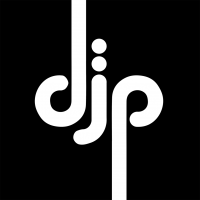 djpretzel
on 2023-05-31 22:46:15
---
Yes! Absolutely, unequivocally! There's so much to talk about, but since @Liontamer covered most of it - the sheer success of the methodology! I love it when a plan comes together... it's one thing to describe recording the different violin parts then blending with samples, but for the end result to have worked so well is bona-fide gee-shucks impressive. This mix shoots for a stylized, autentico Mariachi sound/space/atmosphere, and while I don't claim to be anything remotely resembling an authority or even a connoisseur, texturally I was transported. Could have played it clean, but got a little dirty, and when combined with the expressive trumpets overall vibe, I was feeling it. I consider this a difficult genre to execute well, and that's what's been done - megaprops to @Deedubs contributing artists for killing it, and with style!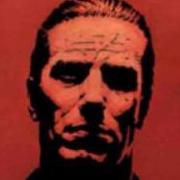 Liontamer
on 2023-05-30 08:40:26
---
What did you think? Post your opinion of this ReMix.
Sources Arranged
(1 Song)
Primary Game:

Final Fantasy VIII (Square , 1999, PS1)
Music by Nobuo Uematsu

---

Songs:
---
Tags
(11)
Genre:

Latin

Mood:

Energetic,Happy

Instrumentation:

Acoustic,Acoustic Guitar,Strings,Trumpet,Violin

Additional:

Origin > Collaboration
Production > Live Instruments
Regional > Latin American
---
File Information
Name:

Final_Fantasy_8_El_Vuelo_de_los_Buhos_OC_ReMix.mp3

Size:

7,413,765 bytes

MD5:

61b8e39b4045636fa8e3a39e7c0bbd65

Bitrate:

229Kbps

Duration:

4:16
Download
Size: 7,413,765 bytes
MD5 Checksum: 61b8e39b4045636fa8e3a39e7c0bbd65
Trouble downloading?
Right-click one of the mirror links above and select "Save Link As" or "Save Target As"!!
Help us save bandwidth - using our torrents saves us bandwidth and lets you download multiple mixes as a single download. Use the tracker below and scroll for more information, or visit https://bt.ocremix.org directly, and please don't forget to help us seed!!
ocremix.org is dedicated to the appreciation and promotion of video game music as an art form. more...
Content Policy
(Submission Agreement and Terms of Use)
Page generated Mon, 25 Sep 2023 03:48:20 +0000 in 0.0724 seconds
All compositions, arrangements, images, and trademarks are copyright their respective owners. Original content is copyright OverClocked ReMix, LLC. For information on RSS and JavaScript news feeds, linking to us, etc. please refer to resources for webmasters. Please refer to the Info section of the site and the FAQ available there for information about the site's history, features, and policies. Contact David W. Lloyd (djpretzel), webmaster, with feedback or questions not answered there.