Posted 2023-09-08, evaluated by the judges panel
---
After wishing Lucas a happy birfday today, we've got both a happy birthday and a howdy howdy to OCR's two newest contributors, identical twin powerhouses Pixels & Paradiddles (Seph & Josh Brown)! The influences are all over the map as Seph & Josh add death metal heft to industrial-inspired themes from Final Fantasy VII! Paradiddles has a LOT of explaining to do:
"This arrangement ties together the BGMs of Mako Reactor 1 and the Great Northern Crater, the opening and final "dungeons" of the Final Fantasy VII saga, in five minutes. It also brings in arrangement influences from Harry Gregson-Williams (specifically his works on Metal Gear Solid 3: Snake Eater and Metal Gear Solid 4: Guns of the Patriots) mixed with a heap of The Way of All Flesh-era Gojira. We were shooting for a dungeon noir-meets-death metal journey. Or something like that. :P

To make the two pieces mesh better, we transposed "Judgment Day" into C minor, the initial key of "Mako Reactor". In doing so, we could easily move from the intro of the latter piece into the intro of the former, quoting the rhythmic motif of "Mako Reactor" underneath "Judgment Day". Better still, it was an opportunity to quote "Vacuity" by Gojira in the drums, alternating choked and open crash cymbal hits over a stiff four-on-floor backbeat to punctuate the thundering pulse of "Mako Reactor". Rather than run the Imin-IVmin harp arpeggio from "Judgment Day", we consolidated the arpeggio into a stacked extended chord in the choir and dropped a molto crescendo on it.

Once into the A section of "Judgment Day", clean guitar is joined by woodwinds and melodic percussion on the melody line while strings hold the harmony. HGW-inspired low brass stings and a moving bassline groove over electronic drums drive this section. Trumpets and horns soon join the party while melodic percussion quote the descending arpeggio figure from "J-E-N-O-V-A" to hint at the boss rush to come at the finale of the game, culminating in the modulation party of "Judgment Day's" short B section. Winds and strings quote the ascending "Shin-Ra Co." leitmotif under the melody line as the harmony cycles keys.

As the winds, brass, and lead guitars fade, "Mako Reactor" kicks into its A section in the low strings, mallet percussion, and a fuzzy Virus lead over chuggy guitar, bass, and drums. We tried to marry aspects of the original composition (synth and percussion melody in the upper octaves, ping-pong delay, triplet-tremolo woosh FX) with Shotaro Shima's FF7 Remake arrangement in this section, right up until the extended Cmin-Bbmin vamp.

Speaking of, the "J-E-N-O-V-A" quote returns underneath lead guitars (including a very "Vacuity"-inspired guitar countermelody supported by brass and synth).

Taking one more nod to Gojira, bowed guitar swells through the fading orchestra into the finale of "Mako Reactor" in a nearly direct quote to the middle section of "The Art of Dying". Shimmering tremolo articulations match thundering double bass drums as choir and trumpets cry the baleful motif in G minor to Bb minor. Ending on a final C minor chord, the music slowly dies... but for the mournful bell and heartbeat-like taiko drums marking the intro of "Those Chosen by the Planet". Jenova and Sephiroth lie in wait."
Josh had some of the most extensive submission notes I've ever seen, including his theory-based analysis of the source tunes, as well as a copious listing of their inspirations and gear; I've already cursed him for it, but you gearheads and theory wonks can explore the MP3's comments for the lowdown. :-) Judge Emunator simultaneously had the horns up and arms wide open to welcome our newcomers aboard:
"This absolutely rips on every conceivable level. The heavy guitar tones, the quality of the orchestration, the amount of creativity in the arrangement, and the overall mixdown suggests that you've been honing this craft for a very long time. You don't usually come out of the gate swinging like this on your first attempt, but I can't seem to find much of anything else that you've worked on out in the world, so for a first submission, this is actually incredible.

The highlight for me has to be the final section starting at 3:20, featuring some massive orchestration and intense blastbeats that evokes Knight of the Round's "Viking Funeral for the Damned", which is one of my all time favorite remixes on the site. I have no reservations saying that this stands right beside it in nearly every regard. You wear your influences from other artists on your sleeve, but those styles are woven so well together that it ultimately feels like something totally unique that stands apart from its inspirations.

Really killer work. I'm not sure where you came from, but I'm glad you made it here."
We're glad too, and with both of the brothers currently residing in the state of Georgia alongside me, Lucas, PrismaticBlack, TSori, and more, I truly can't wait to link up with everyone for some in-person VGM fellowship. With this piece, you'd think we hated metal as me and several other Js had concerns on the mixing; despite having approved loads of metal pieces on OCR, my ears were on fire during 3:33's brick wall section, which has also been my reaction to Black SeeD's works, but I'm assured by the judges and Siolfor the Jackal that this kind of mixing's a feature not a bug, so I'll get some Q-Tips and slink off to my old man cave. :-D Will the mixing give you heartburn & strife or smiles & serenity? Mixing questions aside, to a man, all the boys and girls of the panel love this arrangement's energy, grandeur, and intensity, so we'd like to think you will too. :-) If you're a fan of Midee and prozax, you're already on the hook waiting to be caught!
It's been a treat to release these birthday ReMixes, all the more memorable to do so with an impactful debut from unique contributors like Seph & Josh. If there's anything we know for certain in the video game space, it's that siblings make things better, so dip into Pixels & Paradiddles' new piece of twin magic, and know that this isn't the last you're gonna hear from 'em! \m/
Discussion
Latest 3 comments/reviews; view the
complete thread
or
post your own
.
---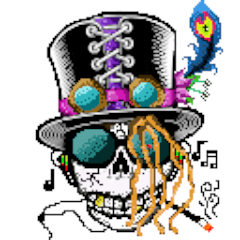 The Vodoú Queen
on 2023-09-09 12:25:23
---
What a bday present, indeed!

...Just started listening to this...and I already have goosebumps, and it's only 10-15 seconds in...and it just...grows ever-more expansive and glorious from there. ♥ Your years of experience shows in spades, despite the contention with "mix issues", and I can see why people say "it's a feature, not a bug" in some aspects and respects. Nonetheless, this is beautifully done and written and you weave so many recognizable sources in seamlessly...and it feels without effort (even though I know there was a ton of effort in this bad boy.)
It's to a grand-scale of epic and an inspiration, and I'm glad Emunator vouched this one to be up on the feed, because we all would've missed out otherwise...
Happiest bday to you two, the fab twins! ? ? I look forward to hearing and seeing more of your stuff up on the feed and on NewGrounds mixposts. ♥ :3 And I truly hope most of us can aspire to create and get something this hype into annals of OCR history.
pixelseph
on 2023-09-08 16:55:47
---
What a birthday present!!!!
Let this piece be a guiding star for all of you would-be OC Remixers out there, hustling and grinding and practicing to make it in the site. Josh and I spent twelve years honing our skills to get here, as much as it seems we came out of nowhere.
You can do it! And I'll be watching the home page waiting to hear it ?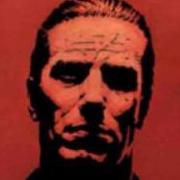 Liontamer
on 2023-09-07 15:38:23
---
What did you think? Post your opinion of this ReMix.
Sources Arranged
(6 Songs, 2 Games)
Primary Game:

Songs:

Additional Game:

Songs:
---
Tags
(13)
Genre:

Cinematic,Death Metal,Metal

Mood:

Aggressive,Dark,Epic,Suspenseful

Instrumentation:

Bells,Electric Guitar,Orchestral,Synth

Additional:

Effects > Distortion
Production > Live Instruments
---
File Information
Name:

Final_Fantasy_7_Strife_OC_ReMix.mp3

Size:

9,003,397 bytes

MD5:

d30cb2c6b91a120d24b2e7a239619311

Bitrate:

229Kbps

Duration:

5:11
Download
Size: 9,003,397 bytes
MD5 Checksum: d30cb2c6b91a120d24b2e7a239619311
Trouble downloading?
Right-click one of the mirror links above and select "Save Link As" or "Save Target As"!!
Help us save bandwidth - using our torrents saves us bandwidth and lets you download multiple mixes as a single download. Use the tracker below and scroll for more information, or visit https://bt.ocremix.org directly, and please don't forget to help us seed!!
ocremix.org is dedicated to the appreciation and promotion of video game music as an art form. more...
Content Policy
(Submission Agreement and Terms of Use)
Page generated Mon, 25 Sep 2023 03:07:48 +0000 in 0.0441 seconds
All compositions, arrangements, images, and trademarks are copyright their respective owners. Original content is copyright OverClocked ReMix, LLC. For information on RSS and JavaScript news feeds, linking to us, etc. please refer to resources for webmasters. Please refer to the Info section of the site and the FAQ available there for information about the site's history, features, and policies. Contact David W. Lloyd (djpretzel), webmaster, with feedback or questions not answered there.