Posted 2023-09-20, evaluated by the judges panel
---
The same way some have wrongly typecast OC ReMix as only wanting electronic, techno, and EDM music, if you think Dwelling of Duels (happy 20th birthday!) is all rock and metal entries, you haven't been paying *any* attention. After joining the OCR lineup this year with several spirited performances on our recent Final Fantasy VIII: SeeDs of Pandora project, Shea's Violin makes her solo OCR debut with a gorgeous violin-driven Final Fantasy Mystic Quest bossa nova piece from March's DoD -- with music video -- that will make you sit back (OR lay back with a nice drink in hand) and take notice!
"I started this arrangement for a Dwelling of Duels competition. I've done a lot of covers that don't transform the original material very much, and I think this arrangement and production represents a lot of the experience I've gained over the past two years. The very first track that I talked about in the Workshop channel on the OCR Discord was a bossa re-imagining of Celes's theme from Final Fantasy, but at the time it was more of a mashup between "Celes" and "Terra" and had a lot of improvisational elements that didn't pass the "original material dominant" sniff test. I had been a little discouraged about entering since then, but after a few conversations with folks in the OCR Discord (and my very first mixpost as a collaborator!), I decided to actually submit one of my tracks.

All of the instruments on this track are live, and I was aiming for a classic violin and guitar bossa nova. The tempo is faster than the original to give it a little more of a pulse. The improvised solos are harmonically conservative because they were recorded and created "live" without writing something down, and I didn't want big execution risks to ruin my takes. I kept the solo sections short so that the original material wouldn't dominate the arrangement, and I tried to create a transitional line in the improvisation to tie back into the last theme of the original song, which I think I succeeded at! I try to lead with the emotion of the song and get as much interpretation in as I can. :)

Thanks for encouraging me to submit something! I've been an OCR fan since very early on, and when I finally do get a submission accepted (some day!), I'll be so happy to have contributed something to this community that's fostered so much wonderful and creative music over the years."
Today's the day! Yes, I've been working on getting Shea to send something in. No need to put OCR on a pedestal. :-D (I don't even know who said her "Celes"/"Terra" track was too liberal, but I'm gonna hunt them down.) We're glad Sheabutter didn't allow herself to be intimidated by the perceived hurdles of the scene, both here and in DoD. Can you imagine if she didn't return to making music, what we would collectively be deprived of? Two key critiques I've had for some of Shea's past arrangements are that 1) some of the concepts haven't been fully developed (i.e. ~2 minutes long and could be more substantive) and 2) the percussion was on auto-pilot, which led to a plodding feel. That wasn't uniformly across her content, but I'd see it enough that I knew untapped compositional and dynamic potential was there just waiting to be realized. Our most famous current judge, self-made renaissance man Joe "XPRTNovice" Zieja, is very familiar with assembling superlative one-man-showcases with a wide array of live instruments, so it was great to see Joe's stamp of approval for Shea's fleshing out of the "Beautiful Forest" theme:
"Man MQ just doesn't get enough love. This Bossa version of this is fantastic right out the gate, with a really great groove, good mixing, good production, and excellent performance. Agree with MindWanderer that this probably could have been a direct post. Really love that guitar tone too and the solo."
It COULD have been a direct post, yes, sir, but the power of social proof, I gots to have it! I gots to know! As someone that originally started in the VGM scene (and on our panel) as a listener and put in the time to hone their craft as a musician (I'm jealous), judge Emunator was bowled over with Shea's performances:
"Stunning job all across the board! This really benefits from the wide breadth of live instrumentation, and you demonstrate a great level of technical prowess on all of it. Where have you been? Let's get this posted!"
This is the good stuff, y'all, straight up pro arrange album material. We've HAD official FFMQ arrange stuff stolen, submitted, and POSTED way way way back, before my time, so it's nice to get something that would pass the sniff test as a fan arrangement that sounds elite & pro grade. I love the treatment of the theme, with the arrangement taking a basic source-soloing-source sandwich approach. If you had told me this was released back in the mid-90s on an official Square album, I'd have said "No doubt, this sounds great!" and went investigating on VGMdb for who made it.
I said in the writeup for "Song of the Desperado" that Shea and her fellow string players needed to stop wowing people so much, but she doesn't listen. :-( For the last hit of the melody at 3:12, when she elongated that final note, I yelled [cuss words of amazement & friendship] at the screen again! :-D Elegant, silky, smoove. Strong stuff that illustrates how DoD encourages folks to bring out their best!
Discussion
Latest 1 comments/reviews; view the
complete thread
or
post your own
.
---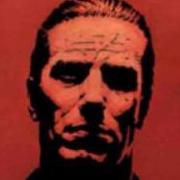 Liontamer
on 2023-09-20 10:11:08
---
What did you think? Post your opinion of this ReMix.
Sources Arranged
(1 Song)
Primary Game:

Final Fantasy Mystic Quest (Square , 1992, SNES)
Music by Ryuji Sasai,Yasuhiro Kawakami

---

Songs:
---
Tags
(12)
Genre:

Bossa Nova,Jazz,Latin

Mood:

Mellow,Romantic

Instrumentation:

Acoustic,Acoustic Guitar,Hand Drums,Violin

Additional:

Origin > Competition > Dwelling of Duels
Production > Live Instruments
Regional > South American
---
File Information
Name:

Final_Fantasy_Mystic_Quest_Forest_Through_the_Trees_OC_ReMix.mp3

Size:

5,953,275 bytes

MD5:

b5de4caa078e8a4808e7acc6516c5578

Bitrate:

234Kbps

Duration:

3:21
Download
Size: 5,953,275 bytes
MD5 Checksum: b5de4caa078e8a4808e7acc6516c5578
Trouble downloading?
Right-click one of the mirror links above and select "Save Link As" or "Save Target As"!!
Help us save bandwidth - using our torrents saves us bandwidth and lets you download multiple mixes as a single download. Use the tracker below and scroll for more information, or visit https://bt.ocremix.org directly, and please don't forget to help us seed!!
ocremix.org is dedicated to the appreciation and promotion of video game music as an art form. more...
Content Policy
(Submission Agreement and Terms of Use)
Page generated Fri, 01 Dec 2023 13:58:53 +0000 in 0.0377 seconds
All compositions, arrangements, images, and trademarks are copyright their respective owners. Original content is copyright OverClocked ReMix, LLC. For information on RSS and JavaScript news feeds, linking to us, etc. please refer to resources for webmasters. Please refer to the Info section of the site and the FAQ available there for information about the site's history, features, and policies. Contact David W. Lloyd (djpretzel), webmaster, with feedback or questions not answered there.