ReMix:

Sonic Adventure 2 "Knuckles' Unknown from M.C."
Help us take OCR to the next level by supporting us on

Download MP3
7,622,554 bytes, 4:27, 226kbps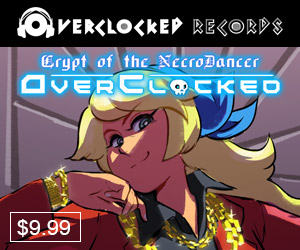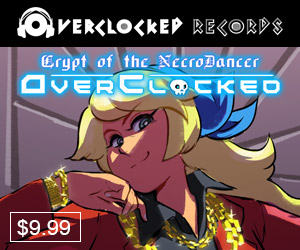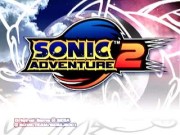 This one came as a big surprise. Not that we don't expect great, new, original things from new ReMixers on a regular basis, but José the Bronx Rican was quite humble in his email and we'd not have necessarily guessed we were getting a rap ReMix of this quality, esp. since they are fairly rare and we just had the excellent if controversial Asterix mix posted so recently. While the Asterix mix had totally original lyrics, José has taken existing themes and lyrics from both Sonic Adventure 2 and 1 and rearranged the music as well as modifying the words to suit. In his words:
"This is my first submission, after what seemed like forever to get this remix whipped up. It says SA2, but it's actually a combination of the Knuckles themes from both SA 1 and 2, with elements of other Knuckles tunes. I wanted a 100% pure hip-hop result. The lyrics from both themes were rewritten to make them sound a bit less "corny," with new, original lines for the last half of the third verse. In lieu of the help of someone with an actual flow, I recorded the lyrics myself. Comments about the quality of the mix is much appreciated."
The quality is excellent, José. There's gangsta synth, smooth electric piano, phat beats, and while the mixer can be as self-deprecating as he wants to, the rapping here is great and the vocal processing/mixing decisions all appropriate as well. Very meaty bass and some horn hits to accentuate things, and tight production overall. It might be cheating, but in this instance two judges had some particularly notable comments. Quoth the Coma:
"Two very complete but listless songs have been simplified and stripped down to pure rappers' delight. Without hearing this mix first I wouldn't have believed these could be arranged any differently. Tight lyrics relevant to Knuckles and the games (moreso than the originals themselves), smoother flow and slicker emceeing than the SA2 song, and organ+keyboard+scratching instrumentation make this a hot rearrangement and an interpretation with style. This is strong stuff."
Mr.Ansari, alias DarkeSword, also had some kind words:
"No issues here. Sounds great, and a good interpretaton of the source tunes' musical aspects. The real trick to this remix is that the original songs are professionally produced rap tunes, and this song really takes those songs and makes them, as the remixer indicated, 100% hip-hop. By rewriting the lyrics, he's added his own spin on a very integral part of the source music; they're tighter, flow better, sound less corny, and are performed quite well. The rearrangement and interpretation of the lyrical part of the song is what makes it a winner. "
Very good stuff; excellent lyrical mutation and a good ear for rhythm and flow. A unique gem that shouldn't be passed over. Recommended, esp. for Sonic fans.