Posted 2020-01-30, evaluated by Rexy
---
From Secret of Mana: Resonance of the Pure Land comes a moving, epic, courage-in-the-face-of-destruction '70s-styled rock vocal ballad arrangement of Hiroki Kikuta's "The Dark Star" from Blake Inc., one of the highlights from a very high, lit album:
Mario Dederichs - vocals, acoustic guitar, arrangement
Matthias Opitz - bass, lyrics
Jan Josupeit - electric guitar
Florian Langenbucher - keyboards
Mario Dederichs writes:
"It's about time I finally turned in my song off Resonance of the Pure Land.

Secret of Mana was my first role-playing game. It's not often that you can call a video game "childhood-defining," but Secret of Mana is such a game for me. It was the first JRPG I ever laid my hands on and it would spark an interest that would turn into obsession. It started an unhealthy obsession with RPGs that cost me many, many hours of sleep.

Like everybody, I loved the soundtrack. I would plug my SNES into a cassette recorder and make my own mixtapes. I can't recall if "The Dark Star" ever made it on one of these, but -- as one of my favourite pieces from one of my favourite soundtracks of all time -- chances are pretty high.

I always loved the soundtrack but it took me decades and a lot of listening to Genesis, Yes, and the likes to actually understand the genius behind what is essentially a love letter to '70s progressive rock and jazz fusion.

When my friend Jorito hinted that there were "still some interesting tracks open for claims" for the Secret of Mana album he was directing, and asked if I'd be willing to contribute to the project, I just knew I had to participate. Since I was late to the party, most tracks had already been taken, but I was delighted to find that one of my favourites, "The Dark Star" was still up for grabs.

Since vocal and rock remixes are, well, my thing, I knew that this was to be the general idea behind this song. To me, the whole Secret of Mana soundtrack has this '70s progressive rock feel to it. So that was something I was aiming for style-wise, but in the end it just became a good old rock ballad. Arranging for vocals was definitely a challenge with the source material and I ended up changing the song structure quite a bit and blending it with original parts.

I wanted the arrangement to convey the same feeling the original does, which to me is strangely enough both hopelessness and empowerment -- I know that doesn't make sense. I opted for a more mellow approach than my FFIX/Chrono Cross medley, but I still wanted to bring out the desolation and hopelessness that's present in the source material, just with a tiny speck of hope looming on the horizon. Dunno.

I'm happy with the result, but I wouldn't have been able to get it right without the help of my collaborators and Zero Division co-band members Matti, Jan, and Flo who brought their creativity and expertise into the remix and truly helped bring it to the next level. Since the idea behind Blake Inc. is collaboration, I decided to bring in my trusty sidekick Matti on bass and lyrics. And from my band, Zero Division (that did a Deflektor remix many, many years ago), I wheeled in our resident guitar player Jan, for some sweet mid-gain soloing, and our keyboarder Flo, who gave the song some flavour with Mellotron and piano.

Just add multi-layered vocals. Prego!

We also shot a very uneventful music video where we play our instruments, but it's got Matti's ridiculously cute dog in it, so maybe that's worth a spin."
What to say? Everything about this feels like it was transported straight out of what might be my favorite decade for popular/rock music, delivered with confidence & passion. Everything clicks; I was initially on the fence about the very clean, dry vocal, but it marries with the aesthetic and - combined with the dramatic, thematic lyrics - reminds me of the way bands like Led Zep used to work heroic, fantasy narratives into a rock setting. Kudos to Matthias for being the Gilbert to Mario's Sullivan and writing verses that ring authentic, powerful, & true; fantastic collaboration. Album director Jorito writes:
"I already had the privilege to work with Mario on my Castlevania remix "This Wicked Heart of Mine," where he did some awesome vocals, so I knew he would do something special when he claimed his source. Turns out I was right, but his track still blew me away. It's an emotive but powerful rock ballad that really shines because of all the great vocals and live instruments. A fantastic and highly enjoyable take on "The Dark Star." Dig it!"
I do, and so does Rexy:
"What a diversion from the source! For their part in Resonance of the Pure Land, Mario and his team took one of the tensest music cues from the game and turned it into a reflective acoustic ballad. The lyrics do indeed reflect what happened on screen, so it's great to see the attention on both the writing and their execution. The meat of the source presence is shared between the vocals and piano, so aside from the intro it's easy to recognize on top of the original backing. The performances are solid, the mixdown is well-balanced, and the synergy as a whole is extremely emotive. It's a powerful package throughout - a very unique take on "Star of Darkness" and one I feel has a home right here on OCR!"
A brilliant arrangement which uniquely suits the relative talents of its contributors, "Shadows from the Past" is another diamond from Mario & friends that added gravitas, emotion, & a big, dark, epic '70s rock vibe to the album - highly recommended!
Discussion
Latest 2 comments/reviews; view the
complete thread
or
post your own
.
---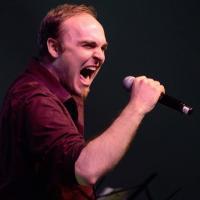 Cyril the Wolf
on 2020-01-30 16:27:18
---
I really enjoyed this - I love 70's rock and this fits the bill. I may not have a super huge depth of knowledge of every band but to use a popular band as an example, production and vibe wise it reminds me a lot of Bad Company... if the vocalist was a little bit lower toned.
Really told a great story with a beautiful guitar solo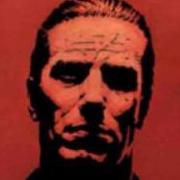 Liontamer
on 2020-01-29 03:16:36
---
What did you think? Post your opinion of this ReMix.
Sources Arranged
(1 Song)
Primary Game:

Secret of Mana (Square , 1993, SNES)
Music by Hiroki Kikuta

---

Songs:
---
Tags
(12)
Genre:

Ballad,Progressive Rock,Rock

Mood:

Dark,Epic

Instrumentation:

Acoustic Guitar,Electric Guitar,Singing,Vocals: Male

Additional:

Effects > Distortion
Lyrics > Lyrics: Original
Origin > Collaboration
---
File Information
Name:

Secret_of_Mana_Shadows_from_the_Past_OC_ReMix.mp3

Size:

6,356,271 bytes

MD5:

52a51f03b3bfd7cd58c4632f9d55b834

Bitrate:

220Kbps

Duration:

3:47
Revelations of the dark
Thunder echoes through the night
Shadows from the distant past
Drawing closer
Still our banner flies
A looming storm
Clouds of ash
Signs of a war to come
Resurrected by a god
Reigning in his soaring keep
Once a spirit without form
Now his power is unleashed
It's unleashed
The face of death
A mirthless gaze
His eyes are staring right into my soul
Everything shall turn to ash
There's no hope for deliverance
This tyrant from a distant world
Will guide us to oblivion
A fortress in the darkened sky
Rises for the world to see
To dominate the weak and blind
To bind for all eternity
The time has come to stand as one,
The sword of legend in my hand
If everything must turn to ash
I'll fight until the bitter end
Where hope is lost and kingdoms fall
Nothing will remain
So one last time I'll shed my blood
To end this life of pain
Download
Size: 6,356,271 bytes
MD5 Checksum: 52a51f03b3bfd7cd58c4632f9d55b834
Trouble downloading?
Right-click one of the mirror links above and select "Save Link As" or "Save Target As"!!
Help us save bandwidth - using our torrents saves us bandwidth and lets you download multiple mixes as a single download. Use the tracker below and scroll for more information, or visit https://bt.ocremix.org directly, and please don't forget to help us seed!!
ocremix.org is dedicated to the appreciation and promotion of video game music as an art form. more...
Content Policy
(Submission Agreement and Terms of Use)
Page generated Tue, 05 Dec 2023 05:42:44 +0000 in 0.0592 seconds
All compositions, arrangements, images, and trademarks are copyright their respective owners. Original content is copyright OverClocked ReMix, LLC. For information on RSS and JavaScript news feeds, linking to us, etc. please refer to resources for webmasters. Please refer to the Info section of the site and the FAQ available there for information about the site's history, features, and policies. Contact David W. Lloyd (djpretzel), webmaster, with feedback or questions not answered there.