Posted 2020-02-03, evaluated by the judges panel
---
Deedubs (Mike DeWeese) chills out with a mellow acoustic & electric piano-helmed jazz take on "Fina's Theme," off of Arcadia Legends:
"I had been in the process of working on my own interpretation of "Fina's Theme" when I was asked to take on "Fina's Theme" for this remix album. For this remix, I included some inspiration from "Short Skirts" by djpretzel and Vig, as well from the track "To Impress the Empress" from the Nujabes compilation album Modal Soul Classics. Where most tracks I do usually take about 2 weeks to a month to complete, I set a personal record for myself with this remix as I finished everything within about 3-4 days. The result is a smooth jazz-y, breakbeat-y thingy that I hope you'll be able to chill out to."
Certainly honored to be mentioned alongside Nujabes & Mr. Taub on the inspiration; I hear some similarities, in delicacy, groove, & instrumentation, but this is ultimately its own thing, and Mike did a superlative job, especially on short order. I dig the slow, shimmering ending chord on EP, and I also appreciate the drum work on ride cymbal in particular, which gives the drums some bonus chill & additional movement. With acoustic + EP + vibraphone, you'd think things would get crowded in the chromatic percussion department, but everything plays nicely & the soundscape is full but never cluttered. While Rexy did note some timing discrepancies between the main drum line & everything else, it was minor, and judges were unanimously feeling the vibe. prophetik music writes:
"i heard the inspiration of the two songs you mentioned right away. i think you did a nice job adapting the original to this kinda-newagey jazz style. i really appreciated the attention paid to dynamics in each instrument, and additionally in how you let each instrument have their own place in the track."
Sir_NutS adds:
"Jazzy vibes right from the start with those chords. Super smooth vibes all around, and an excellent arrangement to go with it. I can hear the original, but you included a lot of twists and surprises that kept me on my toes. I feel like no instrument here went into the final mix without detailing (sometimes extensive, as with the drumming). The structure breaks plenty of times and switches gears from energetic to soothing. The track is mixed well, so I have no qualms with the production.

Overall an eclectic mix of forms and styles that works great. As Brad said, this is an easy vote and a recommended listen from me."
Ditto all that; every single one of Mike's contributions to Arcadia Legends is fantastic, and what's even more impressive is that they're all distinct from one another. This mellower, jazzier side works great with the source & offers a sweet, laid-back, & introspective interpretation. Smooth!
Discussion
Latest 3 comments/reviews; view the
complete thread
or
post your own
.
---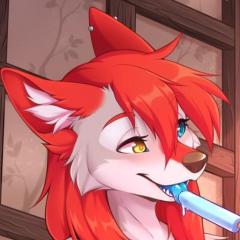 Darkflamewolf
on 2020-02-05 12:24:30
---
Man, there was a story behind this one. I had originally tasked Fina's track to another remixer for the better part of the three years this album was in production. The original arrangement was...unique, but I wanted to stand by my remixers and push forward the best we could muster as a team to the evaluator's panel. However, when reviews came back, and almost every one was singling out this one track as needing some major revisions...I knew I needed to make a decision and quick. As a director, you gotta make the tough calls, even if they suck or hurt someone's feeling for the betterment of the overall product. It's never fun, but I had to make that call in this instance. So I unfortunately had to retire the original track and its remixer and go to @Deedubs and asked him if he could do me a real solid. Could he complete a track in 3-4 days during the entire evaluation phase on a tight time limit to create a replacement track. I told him to take the original inspiration @Rotten Eggplant had with his initial hack at the track and mix it with the 'Short Skirts' track from the 'Voices of the Lifestream' album for Final Fantasy VII. He came back 3-4 days later with this wonderful gem, outdoing himself in every way, and I immediately submitted it as Fina's track alongside the rest of the album. And the rest....is history.
timaeus222
on 2020-02-03 23:25:01
---
This is the first of this jazzier side of Deedubs I've heard, but I like it! It's very impressive that you put this together in a few days. It sounds more like it actually took you a few weeks.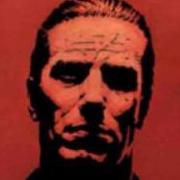 Liontamer
on 2020-02-03 10:57:35
---
What did you think? Post your opinion of this ReMix.
Sources Arranged
(1 Song)
Primary Game:

Skies of Arcadia (Sega , 2000, DC)
Music by Tatsuyuki Maeda,Yutaka Minobe

---

Songs:
---
Tags
(8)
Genre:

Jazz

Mood:

Chill,Jazzy

Instrumentation:

Acoustic Guitar,Electric Piano,Piano,Strings,Vibraphone

Additional:
---
File Information
Name:

Skies_of_Arcadia_The_Silver_Crystal_OC_ReMix.mp3

Size:

7,565,820 bytes

MD5:

e13f47bead54fe1da75973ec727f00cb

Bitrate:

218Kbps

Duration:

4:33
Download
Size: 7,565,820 bytes
MD5 Checksum: e13f47bead54fe1da75973ec727f00cb
Trouble downloading?
Right-click one of the mirror links above and select "Save Link As" or "Save Target As"!!
Help us save bandwidth - using our torrents saves us bandwidth and lets you download multiple mixes as a single download. Use the tracker below and scroll for more information, or visit https://bt.ocremix.org directly, and please don't forget to help us seed!!
ocremix.org is dedicated to the appreciation and promotion of video game music as an art form. more...
Content Policy
(Submission Agreement and Terms of Use)
Page generated Fri, 29 Sep 2023 03:00:03 +0000 in 0.0667 seconds
All compositions, arrangements, images, and trademarks are copyright their respective owners. Original content is copyright OverClocked ReMix, LLC. For information on RSS and JavaScript news feeds, linking to us, etc. please refer to resources for webmasters. Please refer to the Info section of the site and the FAQ available there for information about the site's history, features, and policies. Contact David W. Lloyd (djpretzel), webmaster, with feedback or questions not answered there.