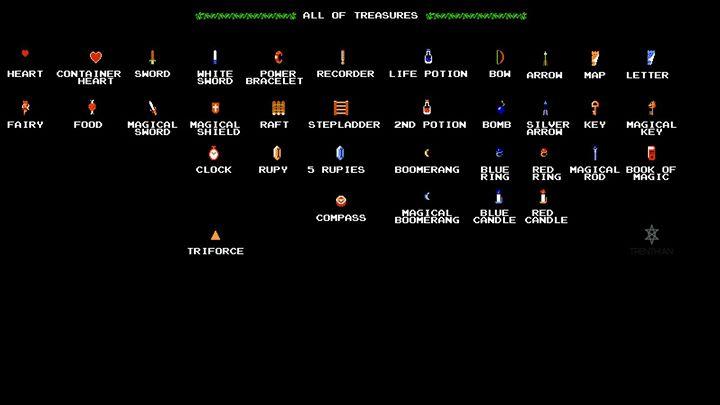 Content Count

355

Joined

Last visited
Everything posted by Trenthian
I was a friend of his back when he was doing that project. he wanted me to do something for it. We were buddies on an off right up until he died. (actually I have no evidence supporting him having died, he just disappeared from the face of the planet. Tired of ridicule, and discovering something dreadful about his health he sank into depression and left the internet.)

I just got the 2 sides of the OST through work. Im already thinking of arranging a medley or a suite for T-ROOT. or maybe a site project.

Nothing bad to say about this track at all except I'd like more of north's sexy vocals. This song is great, but Im constantly waiting for dale north to suprise me with something that breaks away from his typical style. I'm sure he would come up with some great results with a little experimentation.

my uncle auditioned for the show. Im waiting to hear back from him about whether they select him or not.

This is pretty much an open call. Our quality control system is audition based. I just need to hear a sample of what you have done in the past, and thats about it. and this goes for everyone, Anyone can contact me to audition to compose/arrange for us.

He just called home and has been found. thank you guys for your concern. his dad sends his thanks.

Maybe someone could temporarily sticky this thread? edi: thanks zircon, his dad sends his thanks too.

Hey guys. Does anyone here know Sean paul Rankin? his aim Screenname is dankdrodude He is from Sterling, Cascades, Potomac Falls Virginia His father is worried sick sbout him after he and a new friend of his (nicole) havent returned to home. i do not personally know him as he lives in Virginia, but i was on his aim buddy list where his father contacted me. I'm doing what I can to help. I aske his father if his son had OC remix in his web history. He did. Please if you have any info, or if you are in fact Sean, please contact his home (jrindc@yahoo.com), or post in this thread.

Human error is a bug. it is an undesired result. You can fix it. As far as acting high and mighty goes, im just commenting that the difficulty of your game is judged not by the complexity of the grammer, but by having larger sentences. Its more or less part of speech nazi, not grammar nazi. In fact it has very little to do with the way sentence is constructed at all. That isnt to say it isnt fun. It's a fun game, just fix it up. I expected it to be more out of the box friendly.

Lets not confuse the fact that a bug is a bug. Above is still not a verb, and yes anything that is incorrect is a bug, it may not be an AI bug, But I worked in QA for 5 years, I know what a bug is. Unless its your desire to have the game run improperly, anything operating outside of the intended output is a bug. You may not care about the problems, but the problem is still a bug. And if you want to include such a complex idea on a BEGINNER level game of grammar ninja that its okay to use any part of speech as an adjective be my guest. Simple is supposed to be simple.

I just beat master mode in 2 minutes. after several bugs i needed to be aware of, and just failed beginner because of this bug. Find the Noun: "The police officer eats donuts often." I chose Police. the game believes officer should be the winner. Policer officer should either be one choice or two answers.

movie theater OMFG. Movie is not a damned adjective. its a noun, descriptory, therefore it becomes part of the word it is describing, the same with treasure and chest, both nouns (and in one case a verb too.) but treasure chest does not make the word treasure an adjective. YOUR GAME IS KILLING MY SCORE! ITS MORE LIKE GRAMMAR NAZI. EVEN IF YOU ARE RIGHT WE KILL YOU. not to say its not a great game, i really like it. fix yur bugs. OMFG HUNTING. Bug: Find the adjective: "like a school of sharks, hunting for their prey." Your game believes hunting is an adjective. which is is, if it was used like this, "like a school of hunting sharks" Score, RUINED. I havent been able o beat your game without missing something because of a bug. you should set up a QA database so we can input bugs for you to fix. format bug# Lookfor: whole sentence: Reason there is a bug: and just have different text files on a closed ftp or something. Otherwise Ill keep flooding gen disc until I beat your game with a perfect score.

Im trying to play the game on Master, and I couldnt find the last verb in a sentence, because Above is not a verb, it is a preposition or an adverb. you cant above somebody, but you can 1-up someone. find the noun "She Came to the Baseball Game.. there are two nouns there" baseball is being used like an adjective. Dictionary.com says that baseball cannot be used as a adjective, therefore, baseball should be a descriptionary noun. not an adjective. further research conludes, that "baseball game" is all one word and a noun. your game is ruining my score. and i love it. http://dictionary.reference.com/browse/baseball%20game

its probably just some old crazy with a bag of poisoned crumbs killing birds. whether "they" are doing it to incite panic is debatable. in other news Ill be stocking up on alkaseltzer.

got a few new players. and an endorsement rolled in. Pretty exciting.

We are looking for stuff to play. I am the primary composer and arranger for the group right now. I would like both original pieces and game/anime/whatever arrangements hopefully print ready to go. They MUST be done by you, you cant just photo copy the LOTR soundtrack's score and submit it for evxample but if uyou arranged hobbiton for orchestra, I'd love to look at it. So get in touch for a chance to be part of the creative team, credit on the page, and whatever recordings we make. You dont need to hgave anything prepared already, you can just tell me you are interested and how soon you could prepare a rough draft. orchestration is to be written for (or a strange combo of): 1 flute, 1 clarinet (switches off to Recorder and electric recorder. Soprano, alto or tenor) 1 french horn, 1 classical trumpet 1 trombone 4 1st violins, 5 2nd violins. 8 viola 5 Celli 2 Basses. 1 Guitar (Lead sheet please.) 1 e Bass (Drop 1 orch Bass) 1 synthesist ( I can send you a sample of the synthy stuff it cvan play.) Drumkit. bass drum 3 -4 toms, standard soprano snare, and piccolo snare. rock crash, rock ride, splash. Hi hat, Orchestra percussion is currently being handled by the Synthesist, bear that in mind. You dont have to arrange for the full orchestra, you can do ensemble stuff too Things we will be adding to the group, theremin, various hand percussion, a synth drummer to handle orchestra percussion and synthetic drumwork. a second synthesist. general filling of the string section, I eventually would like to have 4 french horns and 3 trumpets, 2 trombones and a tuba or euphonium.

My laptop has my completed (loose usage) piece inside it, but its having trouble connecting to the web. Im probably out, and no I wont submit a "bonus" track.

Hello mixers. You may not know who T-ROOT is, but im here to explain a little about the project. I have been organizing an orchestra for quite some time now. We were ready to go a year and a half ago, but were disbanded due to a lack of funding and an inability to continue paying fees for our rental hall. Now we are back, under a mostly new management team and with a new venue. The orchestra is still being put together. We are small, but with time I will get the number back up to 54 players and eventually larger. it wont be right away, but it will get there eventually. I am now personally funding the cost of meeting/rehearsal space. The Orchestra is here to stay. I am looking for additional arrangers. IF YOU DONT READ ANY OF THE REST OF THIS POST READ THIS SECTION! To arrange for the group, you could do as little as a midi, or a ful blown orchestration in Finale. We are accepting Video Game, Anime and Original Music arrangements. All pieces ae subject to approval. I want you to be a part of the creative team (especially if you are looking to music as a means of profession in the future.) If your piece needs work in order for the orchestra to play it, or even include it in our repetiore, Ill be more than happy to help you with your arrangement. I would prefer that parts be pre-transposed, but if they arent I can guide you through transposition information. Some Software presets instrumentation in the correctly transposed pitch. For more information contact me at my email Trenthian(nospam)@gmail.com The website is made with demo software and I'm awaiting an endorsement. www.trenthian.com

Hey everybody. My orchestra is in need of a new artist to occasionally work on orchestra related art and such for both the website and flyers. We cant pay you, but we will certainly put a bio for you on the cast page, and let you link whatever of your work you want. PM me or contact me on aim if you are interested. The more the merrier!

BOXOFF!!! just dont give him the food after you are done using, thats what we at the precinct call assault with a biological agent.

The number of votes is usually dependent on the number of people I ask to vote. I guess youll win no problem then.

I gave my Mc donalds happy meal, submissive yoshi toy a Facial for christmas. Pics related.

you gave and recieved a hat... are you part of a expensive hat trading club? or were you regifted, or regifting?