I loved the BBC series with the late Ian Richardson as Francis Urquhart. Now we hopefully get to see Kevin Spacey kick ass as Frank Underwood. In both versions, FU is the creme de la creme of douchey, scheming, underhanded politicians, and if the American version is ANYTHING like
the British one
, it will be awesome.
Netflix is the exclusive home of show, and they've released ALL 13 episodes of season 1 TODAY. This release style may eventually blow up the television model, given the way things are going.
Ars Technica has a good overview up
, and I just gave props to showrunner Beau Willimon on the Tweeter as a show of support. With Kevin Spacey on board, I can't WAIT to see what kind of evil stuff he's up to here, and I know he's gonna be great.
Gotta give a big recommendation to check this show out, and definitely hit the BBC trilogy as well on Netflix if you have time.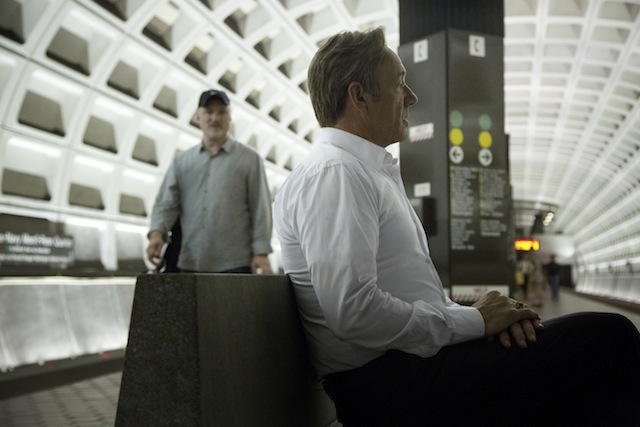 Edited by Liontamer, 01 February 2013 - 08:02 PM.