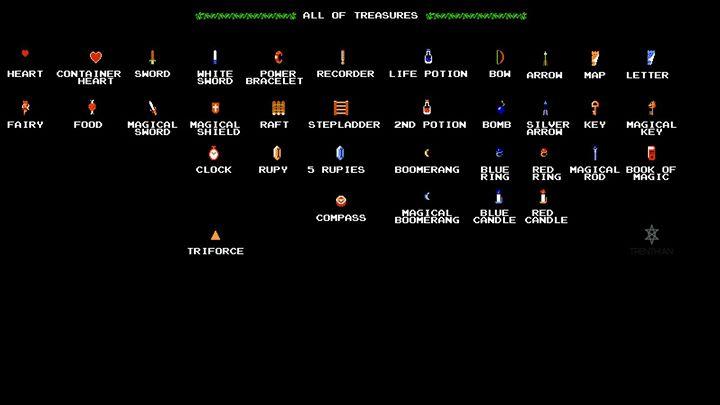 Content Count

355

Joined

Last visited
Everything posted by Trenthian
EMFB and I were both shocked and saddened by this news. She woke me up from a dead sleep shouting my name, and I couldnt believe it when she said it. I was like oh that 4-chan, Then she said it was on drudgereport. My heart sank and I felt kind of sick. Its like losing a friend in a way, because you always looked forward to seeing them and you grew up with them. He was a few years older than I am, but I really loved his acting, regardless of the movie. He was a fun figure I always looked forward to seeing. I can only pray for his Daughter to grow up happy and strong, I know what its like to lose your parent/s. I only hope that wherever his spirit is if you believe in that stuff, is happier than he was in his seemingly troubled life. I will always remember Heath Ledger.

this is a bizarre twist of fate.

shhh arik... they can't know Im still here.

People feel the need to bring it up, because it is something that concerns them. I too felt hope that Square-peenix doas not find out about it. They tend to like to ruin good fan-made things.

I am currently living in Lebanon.

Did I hear someone say Haibane? Good gracious there were some disturbing scenes in that one. Really enjoyable though.

thank you. You are a true friend to the Kingdom of Trenthia.

which is the anime about bread?

this is an interesting thread. ...proceed...

Trenthian's picks: One Piece (over 200 episodes of awesome - still running afaik) Great Teacher Onizuka (or G.T.O) Azumanga Daioh Berserk! (this is a very dark anime) Cowboy Bebop Chobits Those Who Hunt Elves Ranma 1/2 Orange Road Samurai Champloo Damn near all of Studio Ghibli's films. Ping Pong Club Now and Then, Here and There ( DRAMALLAMA! ) Armitage: The Third The Matrix (not the animatrix) Anything but Naruto

FotC is hilarious stuff, I saw them for the first time not too long ago.

I am quite honored sir, both that you choose to use the track as your sword against the foulest minions of depression, but also that you want to carry your sword, like the warrior of legend everywhere you go.

It will take an undiscovered amount of hard liquor to undo the horrors I hear when I think of the OLR version Fun Fact: the Guitar and Recoder solos are both from the OLR version, recorded circa 2002 I think my Synthesizer already said that, tl;dr

Lets get this party started. This is collab ready with all the cool splashed on.

this thread is the new black for lulz. Glad to have confirmed you are still with us Cox, and a hearty yay gay to you!

I was pretty shocked at first too!! then saw the age and I was like, russell is much older than that right? alas, he is likely alive and well, as he seems to have signed on yesterday, 1 whole day after sunday.

http://www.thestarpress.com/apps/pbcs.dll/article?AID=/20071211/NEWS06/71211022 Thank god he seems far too young to be our Cox. ... right?

What on earth is this? Tell me more. Quick-smart dear boy.

TL;DR QA is where they put good and talented people, to store them for later use. QA wears you down, while you wait for someone upstairs to either quit, or get fired. If you have enough talent, sometimes they will outright replace someone if you manage to stand out properly. Problem is, QA is a very, very difficult place to be after 6 months. You become jaded towards games, and you lose a lot of sleep due to the hours. I have worked QA for 4 1/2 of my 6 years in the industry. I moved from QA to production technician after applying several times. PROMOTION IS NOT for everyone. Of the people in QA, not everyone is talented in some other area outside of finding bugs. These people have less of a shot of being promoted save for anything but lead tester and futures in upper QA management. Of those QA testers that do have that extra something, if they suck at bug writing, they get it the hardest. After a project wraps up, the company will usually only keep a handful of its best and brightest testers around. People they keep are those who still after months of grueling work never complain, do not talk much, and sit down and do their job tirelessly. The rest are let go or put on call through the temp agency they were hired through. Complicating the matter is that there are so limited the number of so called Permenant positions that they have to put even some of thier really great people on call. During my four 1/2 years as a tester, I had been on call twice, one was between Job A and Job B (A long time ago before Job B bought Job A) and the other was when I got to Job D, I was on call for a week before they called me back and I never went on call again. So these golden testers who manage to cheat the odds and stay on active duty will be the ones considered for futures in QA's upper management. Of these Golden testers, some of them are crafty enough to in a non invasive way get their name and or talent out there into the eyes of producers and developers. A place like Job D is more of a publisher and as such, you are a lot less likely to get jobs involving direct development such as art, programming, sound or anything that goes into the game. You might make a suggestion in a bug (which they dont like you to do) on how to do something better in the game, and get a little attention that way from he actual develper, but I have never seen anyone actually get a job this way. At a publisher, the jobs you will be shooting for are Associate producer (entry level outside of QA) Marketing Assistant (Entry level) Marketing art Brand associate (Entry level) There are other jobs that are on the radar, from QA at a publisher. Public relations positions have their entry level and anything associated with brand management is what you will find at a publisher. At a developer, things are MUCH different. A lot of Developers routinely keep a team of about 7 - 10 testers per project that are looking for stuff in a smoke test sort of way. Their job is to find the biggest stuff right away, things that crash the game. You wil be going into levels assigned by an associate producer, or even a lead tester, employed by the developer, or commuting from the publisher themself. Once in these levels, you will smoke test them. This means you check to see that you can get into gameplay, exit rinse repeat with every level. In the beginning there are usually debug cheats here to help facilitate this. Later on you wil literally have to know the game inside and out and do run throughs as fas as you can. Sometimes the publisher handles run throughs later on and the developer side testers look for more advanced A priority bugs. Crashes, Stuck gameplay. Falling out of world bugs that prevent level completion. To get into a developer as a tester is a LOT harder. But once there, if you do your job and do it well, you have an AMAZING oportunity to show the people who make games what you have got, be it programming, producer skills, Art skills, website skills, level and gameplay design skills. Talk with your immediate NON-publisher leader( such as the developer's associate producer and if possible skip him and make friends with an actual producer), and give him your portfolio. Remember to be polite and not too pushy. My original team at Job A all moved on to development. I was foolish and went to Job B instead of staying. Whatever you do, SHOOT FOR LONGEVITY at the company you work at. The longer you are there, the more loyalty ou build. People like familiar faces, and are more likely to pay attention to someone who they remember as always being friendly. I hope this has been insightful. SALARIES IN GAME TESTING ENTRY LEVEL Development houses will pay less than Publishers. in the 9 - 11 dollars an hour area with about 8 - 12 hours a day, sometimes more hours right off the start. As a project gets near completion get ready fo 6 back to back 14 hour days. Developer Publishers will pay more than Developers 10 - 12 $ an hour. Same schedual as development QA. PUBLISHERS the big guys- pay the best in QA. 10 -14 an hour. Everything else is up to you and pays better. Here is a development house job flow chart This is not to be taken as a empirical source, but a guideline on where the different sides of the game industry lead. QA Tester -> (Choose one: Production, Developement, Resources) Production flow chart Associate -> Producer -> Exec prod. (college req'd) Development ( Art, Level Design, Gameplay designer, Programmer, Game Engineer, Writer) Tester -> Sold Soul -> Level one of the catgory -> level 2 -> level 3 -> Senior Resources (IT, HR, Admin, Web, PR) These places are less flow charty, and more targeted. You find these jobs and go after them. There are less of these than any other job in the other two categories. Publisher house flow charts. QA tester level 1 -> (Choose one: QA, Production, Marketing, Admin.) QA: There are multiple departments to Publisher house QA. General QA, Technical requirements group (TRG), Standardization and Foriegn language Testing (FLT) The non-general QA branches accept testers of all walks, be it tester level 1, 2 or captains based on interviews and tenure. Flow cart Tester level 1 -> Tester 2 (the so called permenant. this is where you might want to consider looking for ways onto other departmens if that is your goal) -> Captain (Not an official title, or rise in pay, but a lot of companies have captains that act as assistant lead testers, these are the guys being groomed for a lead tester position) -> Lead Tester -> QA test Manager -> QA Supervisor -> QA Floor Manager (college) -> QA Director (College) Production flow chart: Tester level 2 & up -> Associate producer - Producer -> So forth I dont know much about marketing or the other parts of the developer, save for that it is lot easier to get those jobs if you are a tester at the company, because they WILL look at your resume before someone out there on the internet, or walk in. Unless a higher up is showing nepotism to a friend or outside source. But there is an abridged trenthian guide to QA in development and publishing.