Acid
Skill/Tool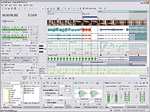 Members with this Skill/Tool
The members below have selected this skill in their profile.
Click the "edit profile" link on your account settings to update your own selections.
This list is cached and updated hourly.
The icon indicates that a member is also has an artist profile, and links to their works.
For collaboration invitations, please respect members' preferences in the 'collab?' column.
user / name
skills / tools
joined
visited
posts
collab?
user / name
skills / tools
joined
visited
posts
collab?
ad.mixx

Bassoon

---

2010
2023-12-08
954
yes
SpaceGhost

Piano

---

2019
2020-04-24
0
yes
Dalmae


Pierre Brousses

Piano

---

2015
2019-11-26
6
yes
1makes2

Acoustic Guitar, Drums, Electric Guitar: Lead, Electric Guitar: Rhythm, Piano

---

2006
2017-11-01
196
yes
mikurotoro

Vocals: Female

---

2010
2016-05-17
36
yes
cooliscool


Jeremy Johnson

Drums, Piano, Vocals: Male

---

2015
2015-07-10
2
yes
The13thAce


Matt D

Acoustic Guitar, Electric Guitar: Lead, Electric Guitar: Rhythm, Piano

---

2005
2015-06-07
9
yes
Jr(DoT) of SupaKool


Harold J. Sullivan, Jr

Piano, Tuba

---

2012
2014-07-02
5
yes
Trygil


Jordan B. Sanders

Acoustic Guitar, Drums, Electric Bass, Electric Guitar: Lead, Electric Guitar: Rhythm, Piano

---

2010
2014-02-08
3
yes
The Auracle


Joseph Guthrie

Drums, Piano, Vocals: Male

---

2013
2013-07-03
5
yes
Psychoscapegoat


Steven Creaney

Acoustic Guitar, Electric Guitar: Lead, Electric Guitar: Rhythm, Vocals: Male

---

2006
2013-06-12
5
yes
MIGGZ


Miguel Morales

Acoustic Guitar

---

2013
2013-06-04
1
yes
AudioShapers

-

---

2013
2013-05-31
0
yes
Matt E. Waldman

Vocals: Male

---

2009
2013-03-31
341
yes
MaliceX


James Alan Nguyen

Drums, Organ, Piano, Vocals: Male

---

2005
2013-03-11
159
yes
PeaceofBert


Bert Gloria

Acoustic Guitar

---

2012
2012-12-14
18
yes
Mega Beardo


Ryan Postlethwait

Acoustic Guitar, Electric Bass, Electric Guitar: Lead, Electric Guitar: Rhythm, Vocals: Male

---

2011
2012-12-11
4
yes
wesl


Wes Bain

Acoustic Guitar, Drums, Electric Bass, Electric Guitar: Lead, Electric Guitar: Rhythm, Piano, Vocals: Male

---

2007
2012-07-21
20
yes
beaker


Bryan Kissel

Acoustic Bass, Acoustic Guitar, Drums, Electric Bass, Electric Guitar: Lead, Electric Guitar: Rhythm, Harmonica, Piano

---

2012
2012-07-18
7
yes
Soren Laulainen

-

---

2012
2012-04-28
4
yes
TheMrkuul


Luuk Neele

Accordion, Electric Bass, Organ, Piano, Vocals: Male

---

2012
2012-04-03
24
yes
Ralphis


Ralph Vickers

Trombone, Vocals: Male

---

2003
2011-10-13
147
yes
MadFatty

-

---

2011
2011-07-31
1
yes
Capt. Stupidity

Electric Guitar: Rhythm

---

2010
2011-03-20
76
yes
white-tea

Acoustic Guitar, Drums, Electric Bass, Electric Guitar: Lead, Electric Guitar: Rhythm

---

2011
2011-03-12
7
yes
djeks00

Drums, Vocals: Male

---

2010
2011-01-23
1
yes
callitsleep89


Tanner

Acoustic Guitar, Electric Guitar: Lead, Electric Guitar: Rhythm

---

2008
2010-11-14
21
yes
jupiter21


Reuben Cornell

Piano

---

2010
2010-11-04
0
yes
Bionic Monster


Daniel Galle

Vocals: Male

---

2010
2010-07-15
0
yes
Manccurt

Organ, Piano

---

2007
2010-06-20
0
yes
Chako


Trevor Fulton

Clarinet, Electric Bass, Piano, Vocals: Male

---

2002
2010-06-04
25
yes
Saber Mage


Nicholas Seron

Organ, Piano, Vocals: Male

---

2010
2010-05-24
1
yes
DJ Unkn0wn3

Drums

---

2009
2010-03-31
3
yes
Davidoth


Dave

Acoustic Bass, Acoustic Guitar, Electric Bass, Electric Guitar: Lead, Electric Guitar: Rhythm, Piano

---

2010
2010-01-26
0
yes
DJ Enhancr

-

---

2010
2010-01-13
2
yes
Ages


Jean-Luc Thomas

Piano

---

2009
2009-09-01
0
yes
Soryiu

Electric Guitar: Rhythm

---

2009
2009-02-27
1
yes
Akurio

Drums, Piano, Vocals: Male

---

2008
2009-01-15
6
yes
Electric ZerøBit

Acoustic Guitar, Electric Bass, Electric Guitar: Lead, Electric Guitar: Rhythm, Vocals: Male

---

2007
2008-10-04
13
yes
hylianshield


Vince

Vocals: Male

---

2008
2008-08-13
1
yes
KryoniK Messiah


Nikolai Jackson

Electric Bass, Piano, Vocals: Male

---

2008
2008-08-11
4
yes
Nighteyes The Wolf


Patrick Sims

Acoustic Guitar, Electric Bass, Electric Guitar: Lead, Electric Guitar: Rhythm

---

2002
2008-07-26
1
yes
molto pene

Vocals: Female

---

2003
2008-06-13
12
yes
Maph

Piano

---

2008
2008-05-27
2
yes
Downpour_Guy


Anthony Allen

Acoustic Bass, Acoustic Guitar, Drums, Electric Bass, Electric Guitar: Lead, Electric Guitar: Rhythm, Piano, Vocals: Male

---

2008
2008-04-07
6
yes
draven_enslaved


Draven

Acoustic Guitar, Electric Guitar: Lead, Electric Guitar: Rhythm

---

2007
2007-12-23
1
yes
CyAnIdE


Jonathan Schutz

-

---

2007
2007-11-04
8
yes
Dr.Wily


Dr.Wily

-

---

2020
1969-12-31
0
yes
m68030


Matthew Newman

-

---

2002
2023-11-07
532
maybe
DjMystix


Mansoor Nazar

Acoustic Guitar, Drums, Vocals: Male

---

2005
2022-07-01
375
maybe
Skills & Tools
Sequencers/DAWs
Composition & Production
Instrumental & Vocal
Content Policy
(Submission Agreement and Terms of Use)
Page generated Sat, 09 Dec 2023 09:40:03 +0000 in 0.169 seconds
All compositions, arrangements, images, and trademarks are copyright their respective owners. Original content is copyright OverClocked ReMix, LLC. For information on RSS and JavaScript news feeds, linking to us, etc. please refer to resources for webmasters. Please refer to the Info section of the site and the FAQ available there for information about the site's history, features, and policies. Contact David W. Lloyd (djpretzel), webmaster, with feedback or questions not answered there.